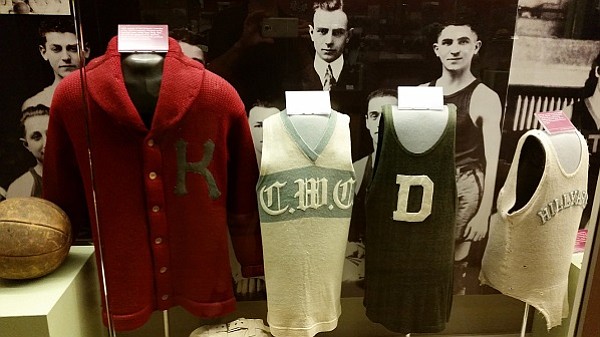 UNIFORM STYLE
Hoop Dreams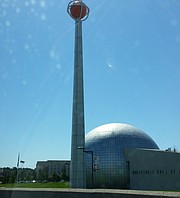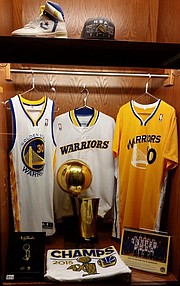 Photo Gallery
Basketball uniforms through the years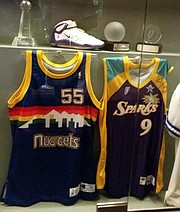 The Naismith Memorial Basketball Hall of Fame has a collection of vintage and contemporary basketball uniforms and shoes.
Designers looking for vintage sports inspiration would be wise to make a trip to Springfield, Mass., where they will find a huge collection of vintage (and contemporary) uniforms at the Naismith Memorial Basketball Hall of Fame.
The museum is packed with basketball history, trivia, a regulation-size basketball court and several interactive exhibits (I may or may not have tried out my sports announcer skills in the museum's broadcast booth).
The uniforms on display chart the history of the game, from the early days when player wore knitted wool uniforms to today's styles made from high-performance fabrics. There's a display of the current uniforms worn by the 2015 NBA champions, Sacramento's Golden State Warriors, as well as a Warriors jacket from the 60s, when the team was based in Philadelphia and had a very different—and dated—logo (you can see the jacket in the slideshow below).
The Hall event has a classic uniform from the Harlem Globetrotters (also pictured in the slideshow below), the longstanding exhibition basketball team that recently debuted new uniforms on the runway at New York Fashion Week during the Angela Simmons runway show at Kia Style360.
First opened in 1968 on the campus of Springfield College, the Hall of Fame is named for James Naismith, the man who is credited with inventing the game in 1891. Naismith, an instructor at the Springfield YMCA, was looking to create a game people could play indoors.
In 1985, the Hall of Fame moved to a new larger location in 1985 before settling into its current location—a 40,000-square-foot dome (or basketball)-shaped building in downtown Springfield—in 2002.