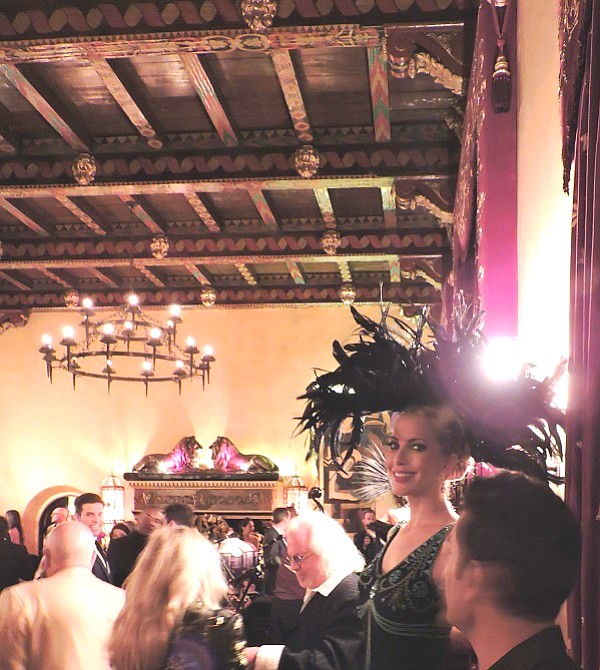 Sue Wong Launching Licensing
Sue Wong opened her Los Feliz home—the historic Cedars estate--to host a lavish birthday party for friends and fans of her highly embellished evening gowns and cocktail dresses.
While models posed throughout the home in Sue Wong gowns, the Los Angeles designer announced her next move: licensing.
Wong has struck a deal with D.N.A.M. Apparel Industries LLC to license the Sue Wong Evening Collection.
"I will still be designing it and I will still have my lavish fashion shows but I will no longer be running [the] day-to day-business," she said. "So I will be free to really do all kinds of creative things."
Wong said plans to introduce new licensed product categories such as sportswear, lingerie, swimwear and menswear.
"All of my male friends have been clamoring for a Sue Wong menswear line for many years," she said.
In addition to licensed home décor, Wong would like to continue her interior design activities—in addition to renovating and restoring The Cedars, Wong designed her Malibu home, where she houses her modern art collection, and her tropical estate in Maui.
"Besides fashion, I'm going to be designing architecture and homes," she said. "There will be Sue Wong homes in the future. Those of you who have seen my Malibu house know I work in different genres. If I hadn't been a fashion designer, I would have been an interior designer. I would love to do a Sue Wong boutique hotel. Can you imagine?"
The designer will share her life story and how she built her brand at Fashion Group International event on May 2 at her Los Angeles design studio.
There are still tickets available for the event, titled "An Evening with Iconic Fashion Designer Sue Wong," which will run from 6–8 p.m. Tickets are $20 for FGI members, $35 for non-members and $10 for students.
Tickets can be found here.