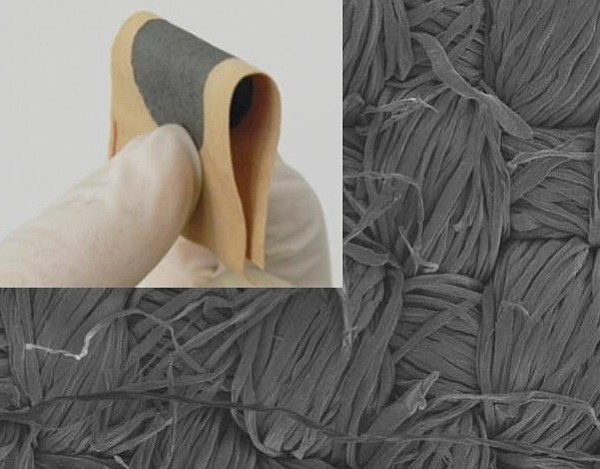 Conductive Cotton and Wearable Tech
Researchers at the Cambridge Graphene Centre (CGC) at the University of Cambridge and scientists at Jiangnan University in China have found a way to make a conductive cotton that could be used to make wearable—read flexible—electronics.
The researchers' work, which was recently published in the journal Carbon, includes creating a wearable motion sensor by using graphene-based ink on cotton fabric. The process, developed by Dr Felice Torrisi at the CGC, is low cost, sustainable and environmentally friendly, according to Phys.org, a web-based science, research and tech news service.
Chemically modified graphene flakes are adhered to cotton and then heat-treated to improve conductivity. The process is similar to the dyeing process for cotton and allows the fabric to retain its conductivity though several washes. Current wearable technology uses electronic components on flexible plastics, which can be damaged in the wash process or are uncomfortable to wear.
"Other conductive inks are made from precious metals such as silver, which makes them very expensive to produce and not sustainable, whereas graphene is both cheap, environmentally-friendly, and chemically compatible with cotton," Dr Torrisi said.
Professor Chaoxia Wang of Jiangnan University, who co-authored the paper, noted that graphene-printed cotton will open up new possibilities for "smart" fabrics by allowing companies to put electronic systems directly onto clothes.
Phys.org has additional details about the graphene-printed cotton, how it works and its applications.