MANUFACTURING
Paul Frank Returning to the Company He Founded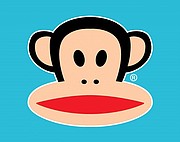 Paul Frank Sunich, the man who invented Julius the Monkey and founded Paul Frank Industries—only to be forced out from his namesake venture—is back with the label.
Sunich, who goes by Paul Frank, has been hired as director of creative development for Paul Frank Industries—now owned by Saban Brands.
Saban Brands acquired the label and its cast of cartoon characters in August 2010 for an undisclosed amount. That was 15 years after Frank doodled around and created Julius the Monkey—the familiar simian who had a wide smile and the looks of a sock doll.

Frank started Paul Frank Industries in 1997 out of a garage in Huntington Beach, Calif., with business partners Ryan Heuser and John Oswald. The budding enterprise soon became a hit with several products that expanded on Frank's initial plastic wallet with an image of Julius the Monkey on the side. The new company met with success at the Action Sports Retailer Trade Expo in Long Beach, Calif., where orders in February 1998 stacked up to $500,000 worth of merchandise. By 2005, revenues reportedly reached $40 million.
Frank was pushed out of Paul Frank Industries in 2005 by his partners and soon was in court the next year suing Heuser and Oswald over the rights to Julius the Monkey and other cartoon images.
In 2007, it was decided that all intellectual property in the business belonged to Paul Frank Industries, which then was sold three years later to Saban Brands. Oswald left the company and Heuser stayed on. Heuser later left to found athletic apparel brand Athletic Recon.
"The global success of Paul Frank Industries is a true testament to the creativity of Paul Frank and his colorful imagination and quirky designs," said Dan Castle, managing director of Saban Brands Lifestyle Group. "As we continue to evolve the PFI brand, we couldn't think of a better talent to join our team. We are so excited to have Paul on board and look forward to his contributions and what's to come for PFI and beyond."
In his new job, Frank will work on new character developments and other content for additional properties in the Saban Brands portfolio.
"When I started sewing Julius wallets back in 1995, I had no idea how popular the character and brand would become," Frank said. "Julius and all of the Paul Frank characters are a part of me, which is why it's such an amazing feeling to reunite with them. I'm excited to join the Saban Brands family and see what the future holds."
Saban Brands, based in Los Angeles, was formed in 2010 and is an affiliate of Saban Capital Group—a creation of entertainment tycoon Haim Saban. Saban Brands' portfolio includes Macbeth, Mambo and Piping Hot as well as Paul Frank,