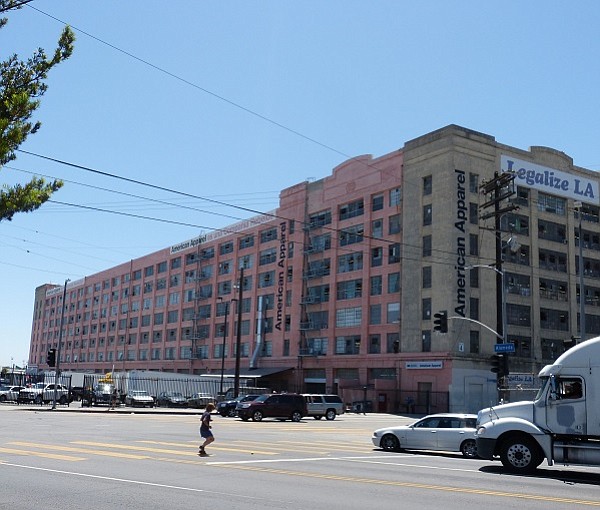 MANUFACTURING
Third-Quarter Revenues Slip for American Apparel
Just days after American Apparel was cleared to exit bankruptcy, the troubled Los Angeles clothing maker filed its third-quarter earnings results showing the company is bleeding money.
For the third quarter ending Sept. 30, 2015, American Apparel had a net loss of $25.5 million on net sales of $126 million. That was much worse than the same period in 2014 when the company had a net loss of $19 million on $155.8 million in net sales.
The vertically operated company that is the largest apparel manufacturer in the United States is also a retailer that currently has 227 stores in 19 countries, down slightly from the 245 outposts it operated a little more than one year ago.
American Apparel filed for Chapter 11 bankruptcy protection in Delaware on Oct. 5 with a prepackaged plan where the company's secured lenders would convert $230 million of debt into equity; provide $40 million of exit financing in the form of debt and equity; and provide a $40 million asset-backed loan.
Despite an attempt by the company's founder and former chief executive, Dov Charney, to purchase the company for $300 million with the backing of two private equity companies, U.S. Bankruptcy Judge Brendan Shannon on Jan. 25 approved the prepackaged plan put forward by American Apparel.
American Apparel, with 8,000 employees in its various sewing and knitting factories and retail stores, has not made a profit since 2009. It was founded by Charney in 1997 and moved to a large downtown LA factory in 2000. It started making blank T-shirts and branched out with a wide range of men's, women's and children's clothing. The company's first retail store was opened in 2003.
Paula Schneider, the company's chief executive since early 2015, said American Apparel has a turnaround strategy that includes introducing new products and launching new design and merchandising initiatives.