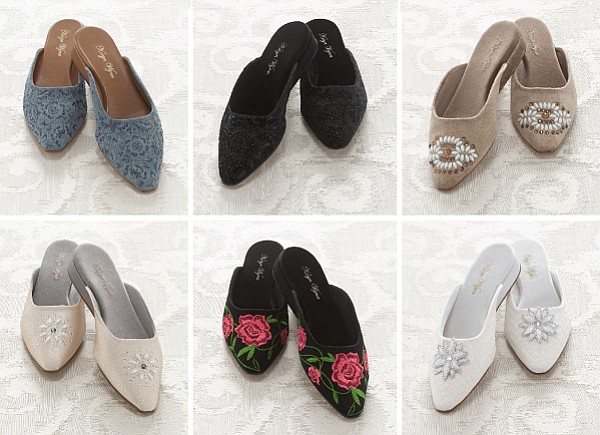 Slippers for the Sophisticated Set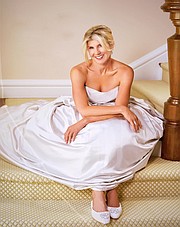 Kevyn Wynn wants you to slip into something glamorous—ideally a pair of her "cocktail slippers."
The daughter of real estate developer Steve Wynn, Kevyn Wynn came up with the idea for her elegant house slippers after a fruitless quest to find the perfect pair that were "comfy' but also "suitable to an elegant environment."
The supplier for Wynn Resorts' slippers and robes introduced Wynn to a shoe designer and her quest for elegant comfort became a growing business. The slippers are designed for women looking to kick back at home or run errands elegantly. There's also a bridal collection with embellished slipper styles in white, silver and champagne.
Wynn's cocktail slippers are made in Italy and feature velvet insoles, leather outsoles and a 1-inch wedge heel. Most of the fabrics—including velvets, satins and an embellished printed denim—are also sourced in Italy, although one style—"The Claire"—features a quilted woven fabric Wynn found in a Los Angeles fabric store. The shoe is finished with a flower applique rimmed with crystals.
The slippers are available on the Kevyn Wynn Collection website, as well as in gift, home and fashion stores across the country, including the Montage hotel stores in Beverly Hills and Laguna Beach, Calif., in Park city, Utah, and Buffton, S.C.; and at the Encore Home Store, the Wynn Collection and Wynn LVNV in Las Vegas.