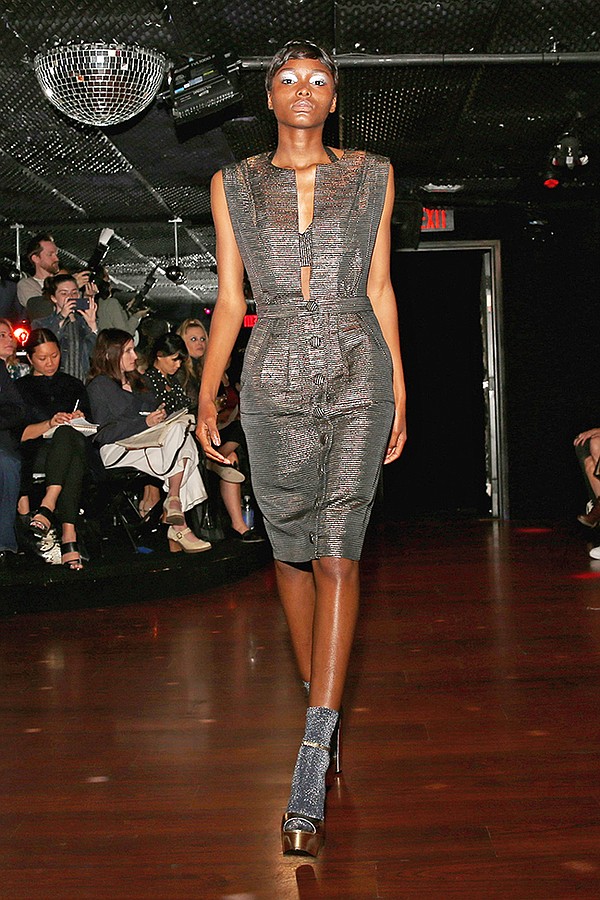 WOLK MORAIS
Wolk Morais Takes on the LA Nightlife
Photo Gallery
Wolk Morais Take on the LA Nightlife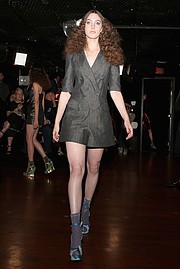 It was all about the LA nightlife for the third Wolk Morais collection since designers Brian Wolk and Claude Morais relocated from New York to Los Angeles.
The designers debuted the collection on the runway on May 24 at Giorgio's nightclub at The Standard Hotel in Hollywood.
"Our collection always follows the narrative of our life in terms of what we're interested in," Wolk said. "Each season our personal biography reflects in the collection. This collection is about us going out on Saturday nights at Giorgio's—which we do."
Wolk and Morais found inspiration in the kind of LA woman they have met since moving to the West Coast two years ago.
"LA women have a very specific look," Morais said. "She's sometimes more fashion-forward and sexy. This is [about] all the girls we are seeing escaping the Chateau [Marmont] at midnight."
Wolk said the two designers were intrigued with the idea of paparazzi photos that catch people at the end of an evening out, a look he describes as "not so perfect, not so red carpet."
"We love these images of people at the end of the evening, when they're slightly disheveled and their hair is down and it's still a wonderful look," he said. "That process was really interesting to us."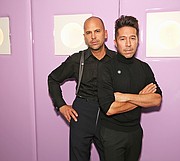 For the collection, the two mixed eveningwear fabrics such as brocade with a little metallic shine and denim. But rather than using denim in a traditional, casual way, the designers use it for more-tailored pieces such as a short mini dress with an oversized bow detail at the bust.
"We continued with denim in this collection but sewing it in a couture way," Wolk said. "We like to use our tailoring skills to [create] it into shapes that you wouldn't necessarily find denim in."
Actress Julia Roberts was recently photographed wearing a Wolk Morais tuxedo romper while attending the Cannes Film Festival in France. The same style in denim was included in the runway show at Giorgio's. Once again, Wolk and Morais worked with stylist Elizabeth Stewart, who Morais called "a godmother to us and also a friend, a visionary in our work [who helps make] us better designers."
In addition to finding inspiration in Los Angeles, Wolk and Morais also design, source and produce the collection in the city.
"We find the local talent is amazing in terms of construction," Wolk said. "Los Angeles has a history of couture skills starting all the way from the movie business and a tradition for sewing and tailoring."