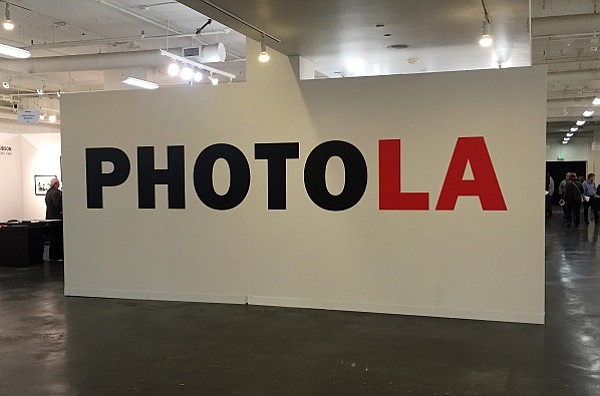 STYLE WATCH
Photo LA : Stills and Style Notes
Photo LA, the exhibition that brings the photographic and art worlds together, just celebrated its 26th year. It's the longest-running photo fair on the West Coast. Held at The Reef (the former LA Mart) in downtown LA, the event featured more than 80 exhibitors from around the world, as well as works from galleries, museums, dealers and local art school students. There were lectures and tours, as well.
Opening night—Thurs., Jan. 12—attracted more than 3,000 guests who got the first chance to see the works of many masters and up-in-comers. With a live DJ spinning eclectic sounds from Cuban to Electronica, the event was also a great chance to see the diverse styles of photography and art lovers and collectors roaming the isles.
The public showing ran from January 13–15 which kept the excitement of opening night alive! Here are some of the highlights of the photography, the scene, the art and the fashions from opening night.