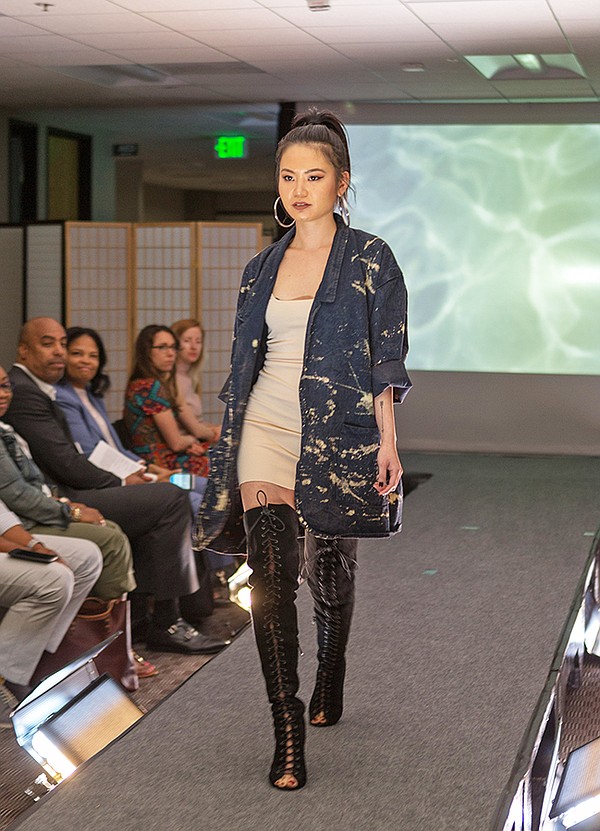 ARTCENTER
ArtCenter Hosts Multimedia Runway Show and Exhibition
Photo Gallery
ArtCenter Hosts Multimedia Runway Show and Exhibition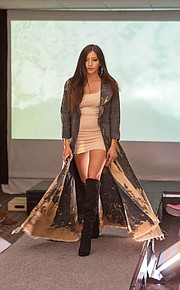 Photos by ArtCenter College of Design/Dice Yamaguchi
ArtCenter College of Design students showcased some of their recent work in the school's eighth annual Design Runway, an exhibition and multimedia runway show.
The students had just completed ArtCenter's 14-week Product Design course, and designs on display included fashions for men, women and kids as well as designs for dogs, accessories and footwear.
"The goal is to fully realize the designer's process to explore, innovate and create human-centered design," said Justine Limpus Parish, an apparel and product-design instructor at ArtCenter.
ArtCenter launched a new product-design specialization, Wearables and Soft Goods. Students in the program design footwear, clothing, headwear, equipment, bags and accessories. According to the design school, the focus of the new program is "on the human-centered design process, 3-D fabrication and material innovation." ArtCenter also recently established a Surface Design track for illustration.
"Our curriculum is really where industrial design meets fashion," Parish said.
For the April 14 runway show, held at ArtCenter's South Campus, on South Arroyo Parkway, in Pasadena, Calif., students presented a three-minute runway show that included video explaining the concept behind their designs. The students also presented their looks in a 10-by-10 trade show–booth display and a look book.