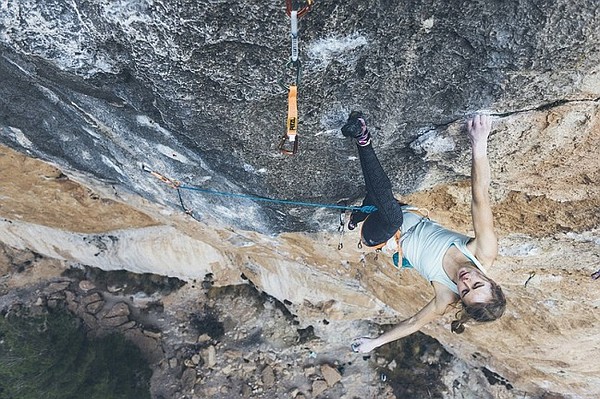 OUTDOOR WEAR
North Face to Celebrate a New Generation of Female Explorers
The North Face, the Northern California company known for its rugged outdoor clothing used in hiking, climbing and skiing, is launching a global initiative to celebrate and share the stories of adventurous and courageous female explorers.
The initiative is called "Move Mountains," which is geared to empower the next generation of explorers. The initiative will celebrate the stories of women pushing boundaries - including The North Face athletes such as alpinist Hilaree Nelson, climbers Ashima Shiraishi and Margo Hayes, and ultrarunner and activist Fernanda Maciel - with a series of short films narrated by fellow role models who admire them.
The "Move Mountains" program also includes a multi-year outdoor adventure collaboration with the Girls Scouts of the USA that will create 12 new Girl Scouts outdoor adventure badges in areas from mountaineering and climbing to backpacking, hiking and trail running.
In addition, The North Face will be investing in more women's product design and offerings and closing the gender pay gap on the athlete team. On the retail front, the company will be opening two women-specific stores this year - one in Edina, Minn., which will focus on the brand's running and training apparel, and another in San Francisco, which will carry all women's product lines.
"We know better than anyone that there are plenty of women out there who are already accomplishing incredible, inspiring things every day. Yet women and girls don't see themselves represented as explorers," said Tom Herbst, global vice president of marketing at The North Face. "We had a simple theory that if women and girls see more role models in exploration, it will create more female role models for future generations."