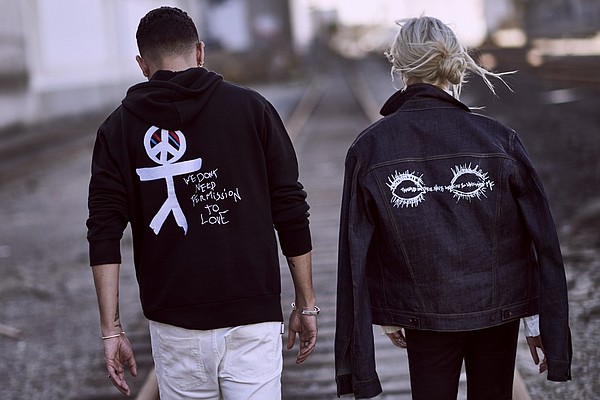 FASHION
Evan and Ashlee Ross Collaborate with Zadig & Voltaire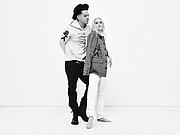 With a new album release and E! network docu-drama series, both set to debut July 29, it would seem Evan Ross and Ashlee Simpson-Ross would have a full schedule. Adding a fashion capsule collaboration with high-end Paris-based Zadig & Voltaire to their list, the couple made the line a family affair by naming it after daughter, Jagger Snow.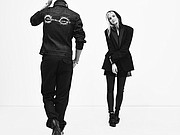 A full launch is planned for June 1 on the Zadig & Voltaire website and in stores. The Fall/Winter 2018/19 collection features 10 pieces, which include T-shirts, a blazer, hoodies, sweatshirts, jeans and a denim jacket that are designed for men and women.
Featuring lyrics from their co-produced album, the clothing was designed to include messages such as "Tangled in these sheets watching you watching me," "Like a bird you set me free" "I want to be a part of you" and "We don't need permission to love." Through this street-wear collection, the Rosses want to promote a message of equality, independence and freedom from boundaries. Retail price points for the line range from a $108 Tibo Print Evan Ross T-shirt to the $628 Vegas Evan Ross Blazer.