TECHNOLOGY
Artificial Intelligence: How to Work Smarter, Not Harder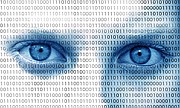 Artificial Intelligence (AI) and Machine Learning (ML) are often used interchangeably, but they are different. In the simplest explanation, AI is the field of computer science that studies how to make computers good at tasks that are typically done by human beings. ML is a subfield of AI devoted to creating programs that improve performance the more data you have. Both terms are used in speaking about "big data"—analytics and enabling IoT (Internet of Things) in a broader context.
The entry of faster computers, IoT, "connected consumers" and the more common business approaches to the use of AI have brought this innovative technology to the forefront. Robotics, chat bots and voice-activated technology; virtual assistants and recommendation engines; facial recognition and predictive analytics are all powered by AI.
To deliver personalized services, products and content, retailers and brands require intelligence about what customers buy, how and when they shop, what promotions they react to, and what recommendations they like. AI leverages big data, data from social media and website behavioral data to gain intelligence to churn out responses in record time.
In doing so, AI supports multiple strategies for retailers and brands. AI is not about replacing humans but rather empowering them. It uses data to optimize pricing strategies; personalize online engagement; gain efficiencies in the supply chain; and provide better customer experiences online, in-store and through customer support, to name just a few benefits.
AI creates value by anticipating trends based on everything from purchasing behavior to the right product to meet consumer demands. Today, a website visit changes by individual based on products viewed or purchased, wish lists and preferences. Recommendations are now delivered based on this individual consumer knowledge—all due to the advancements in AI. A recent report by research firm PointSource states that 34 percent of consumers will spend more money online when AI is deployed effectively. That's a large enough statistic to drive e-tailers to adoption, and AI goes well beyond online.
AI empowers employees and business processes, replacing time-consuming and mundane tasks to gain efficiencies by providing more and better knowledge instantly to customer-service reps, who no longer have to put consumers on hold while they search through data. In the same way, sales associates also deliver better customer experiences by delivering relevant information in record time to consumers. And designers also find preferred fabrics and styles instantly.
In turn, connected consumers share their data expecting to receive relevant experiences. Today, we talk to our mobile device and receive information on the best products quickly through a Google search, tell Alexa to order food and change the channel on the TV, use Netflix to recommend movies we will like, and the list goes on.
Technology companies including IBM, Salesforce, Adobe, Microsoft, Centric Software and too many other solutions to mention are turning out AI solutions at record speed.
Let's take a look at what some innovative retailers and brands have created based on AI:
• Outdoor apparel brand The North Face implemented IBM's Watson in a Q&A interface to select the perfect product. Consumers speak to Watson via a virtual assistant app that asks a series of questions, which learns from them and offers the best products based on that customer's preferences and needs.
• The luxury department store Neiman Marcus introduced its Snap.Find.Shop app, allowing shoppers to search for similar Neiman Marcus products from photographs they take while out and about.
• The big-box retailer Target created a similar app in partnership with Pinterest, finding store products similar to the Pinterest photos.
• Denim icon Levi Strauss & Co. launched its Virtual Stylist, working with Mode.ai on Facebook's Messenger app. The app centralizes all sales-associate knowledge as well as offers fashion advice. It's powered by personalized fit data from True Fit and has been designed to respond to people in a conversational tone.
• Triumph International, a lingerie manufacturer out of the EU, collaborated with Centric Software to develop an AI Image Recognition Search app for PLM users. Designers take a picture of fabric or trim and can instantly search image archives to find the closest match.
So, what does the future bring? As more and more technology companies are turning out AI solutions and apps and many retailers and brands are also developing their own apps with AI technology, the sky is the limit to meet business and consumer requirements.
Paula Levy is the Chief Strategy Officer for Demand Worldwide. She is a business-technology strategist whose focus is assisting retailers and brands in transforming their marketing and customer-engagement strategies with the adoption of new technologies and business practices.