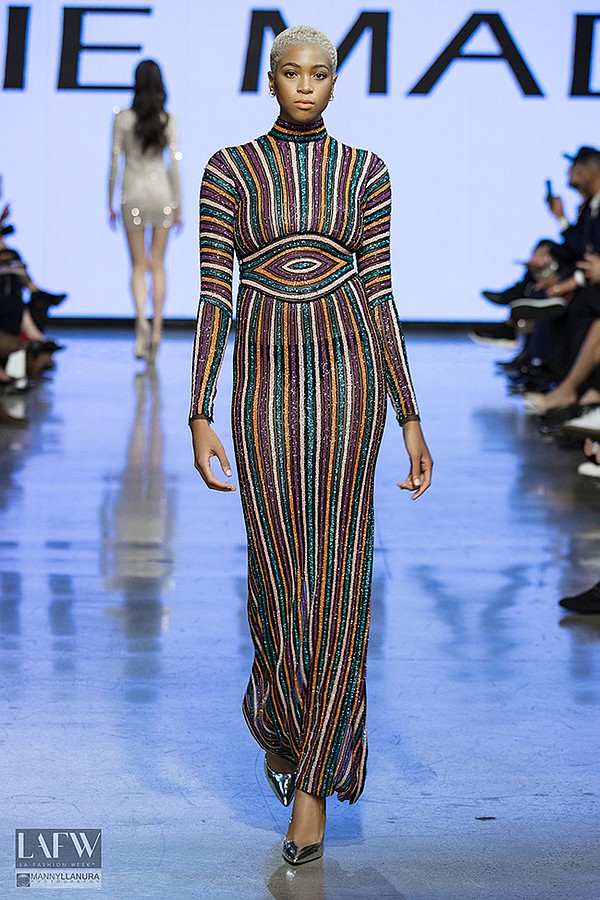 LAFW SPRINGS FORWARD
L.A. Fashion Week Mixes the Road With the Runway
For the past few years, L.A. Fashion Week has been bopping around the city, setting up runways at different locations that change from season to season.
But the 3-year-old show, organized by Arthur Chipman, found a permanent home at the Petersen Automotive Museum, where five nights of runway shows were held Oct. 6–10.
The event kicked off with the presentation of the Moss Adams Fashion Innovator Award, or the MAFI Award, to Los Angeles–based designer Elie Madi, who is known for his extremely elegant and sparkly red-carpet gowns worn by various celebrities.
Other labels and designers from Los Angeles presenting their collections during the five days of shows included Lakris by Kristina Sutton, Bomme Studio by Bo Matthew Metz, and Sav Noir by Edwin Sav Noir.