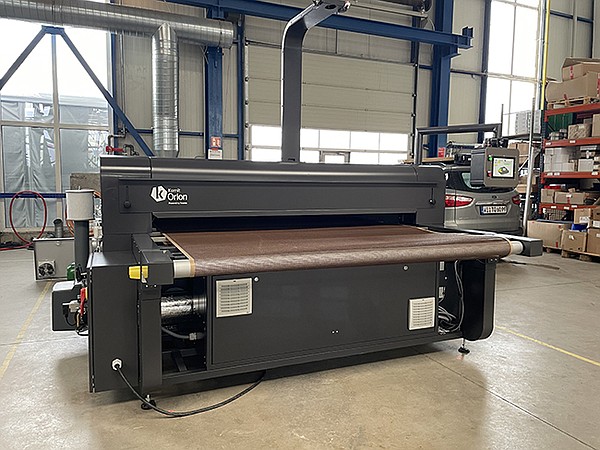 TECHNOLOGY
With Its Latest Innovations, Kornit Digital Shows World of 'Smart Manufacturing'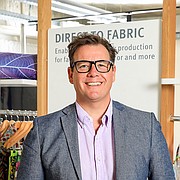 In a world of mutual dependencies, the only way to successfully navigate change is with more change. A fast-changing marketplace requires new technologies that can keep up with it, and the industry term for this is "solutions."
Kornit Digital is a global leader in providing just those and recently demonstrated its innovation once again on March 30 at the TecStyle Visions show held in Messe Stuttgart, Germany. There Kornit debuted its Smart Curing and Rapid SizeShifter solutions, which were created to help customers accelerate textile-production processes, streamline time-to-market and grow business faster with state-of-the-art "smart manufacturing" capabilities.
The California Apparel News caught up with Chris Govier, president of EMEA at Kornit Digital, to find out where he sees the apparel industry going and how tech solutions can help brands stay on top of a fast-changing marketplace
CAN: How are your latest products improvements on previous solutions?
CG: These are significant introductions for both Kornit and the fashion and textile industry as a whole as they directly address accelerated demand for automation and smart manufacturing. With Smart Curing, companies benefit from a single, energy-efficient production and curing system to mitigate waste and reduce operating costs while the Rapid SizeShifter further advances ease-of-use and productivity by allowing for print-size changeovers in seconds. They are both an extension of a continued push toward helping companies streamline their time-to-market and better anticipate customer demand.
CAN: How do companies know when they need such solutions?
CG: Fashion and textile production is at a significant crossroads. As one of the world's worst polluting industries, companies are struggling to reduce waste and costs while addressing supply-chain constraints that make it more difficult to fulfill customer demand with both the speed and the responsible and transparent business practices that consumers expect. Increasingly, companies are realizing that on-demand digital production is a strong alternative to legacy processes and holds the key to finally enabling the shift to a smart manufacturing model.
CAN: How do you rate the benefits in order of importance?
CG: At the top of the list is the ability to streamline and automate typically complex supply chains. Companies struggle to meet customer demand largely because their production processes are too slow and lack the agility to answer a marketplace increasingly defined by real-time disruptions. On-demand digital production significantly addresses these legacy issues via integration and automation, empowering producers to capture and capitalize on inputs without delay. Targeting overproduction and waste are also key benefits as the solutions are specifically designed to help customers produce only what's necessary and only when they need it, dramatically shrinking costly production processes and reducing energy waste.
CAN: How would you characterize the industry's mood for "smart manufacturing"? How much is excitement and how much is concern?
CG: Demand for smart manufacturing is at an all-time high. Typical production processes simply weren't designed to meet the needs of today's web-connected consumer. They want immediacy and real-time fulfillment. On the other side, designers are looking for unlimited creativity and design freedom to meet these customer demands minus the constraints on sampling, minimum quantities, production lag and startup costs that have acted as longtime barriers. Smart manufacturing is the bridge that brings these worlds together and is changing the industry in ways never thought possible.
CAN: Why did you choose TecStyle for this debut?
CG: TecStyle Visions is a great platform as it allows us to speak directly to those in the textile-printing, decoration and promotion marketplace. Thought leaders across Europe count on this event to learn how to best adapt to rapidly changing market conditions and grow their business. And it all happens as a lead-in to ITMA, by far Europe's largest platform for the textile industry. Both are the perfect stage to make these significant announcements.
CAN: Any final remarks on the key trends driving the apparel industry right now?
CG: The fashion and textile industry has finally reached a critical inflection point. Demand for automation, integration, speed and unlimited creativity is rapidly accelerating, and this will only grow as time goes on. Today's consumers are no longer willing to take a wait-and-see approach to fashion and apparel production and don't have the patience to wait six or nine months to see what's new. Fueled by Generation Z, fashion is finally embracing the immediacy of the moment, allowing consumers to fulfill needs on demand, often with a new and exciting reimagining of that experience via innovations such as virtual-reality, metaverse and Internet of Things applications. Increasingly the industry will need to move at the speed of culture, and on-demand, digital production will help both new and old-school brands meet these demands.