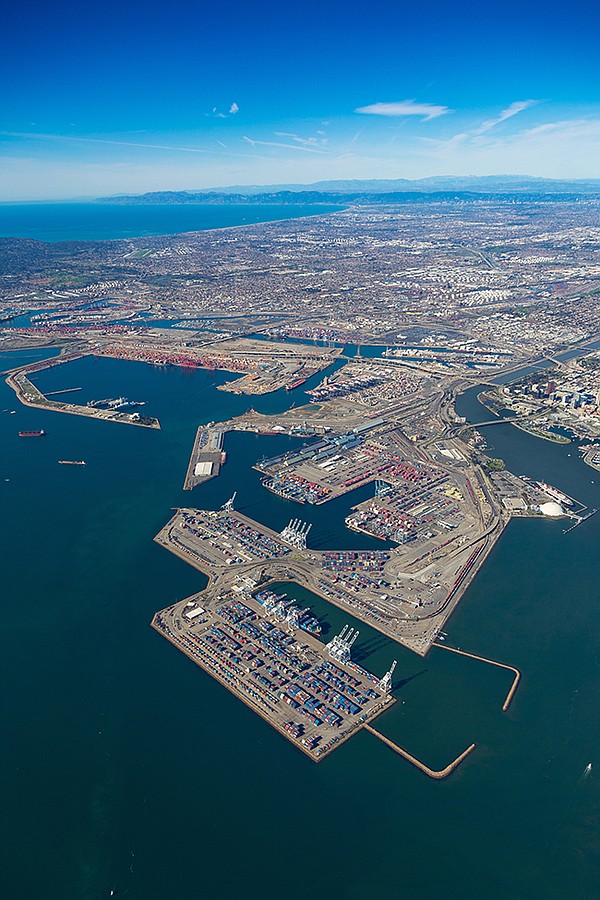 TECHNOLOGY
Port of Long Beach Enters Second Phase of Digital-Tools Development
The Long Beach Board of Harbor Commissioners has received an update regarding the Supply Chain Information Highway, which is now in its second phase of development. The data-delivery service was unveiled during the 2022 Trans Pacific Maritime conference, which was held in February 2022.
Shippers and stakeholders can use the digital tool to integrate the information into their own systems for cargo tracking and resource allocation. A beta version of the Supply Chain Information Highway is in use at all six marine terminals at the Port of Long Beach.
On July 24, three new features were introduced during the board's public meeting. The application of these features affords an enhanced digital-platform functionality and delivers on the initiative's key objectives: a dashboard for beneficial cargo owners, a public track-and-trace page and a public port-operations dashboard.
"By increasing cargo visibility, the Supply Chain Information Highway will deliver a more accurate record of container movement through the port complex, reduce delays and aid the entire goods-movement industry from end-to-end and coast-to-coast," said Port of Long Beach CEO Mario Cordero.
The dashboard for beneficial cargo owners delivers information regarding container location within the port and shows those that have arrived, are currently under U.S. Customs and Border Protection and others that are ready for pickup.
Through the track-and-trace feature, users can access container status information as they move through the port. A user inputs a unique tracking number, which yields a detailed list that tracks all movements of the container from loading time onto a vessel until it is unloaded at the docks.
The public port-operations dashboard contains information that can be found in the Port's Weekly Advance Volume Estimate Report. This information includes projected container volumes, vessel calls and turn times for trucks that access marine terminals.
The port plans to make the tool compatible with similar data-sharing platforms in use across the maritime logistics industry. The Port of Oakland, the Northwest Seaport Alliance, the Utah Inland Port Authority, PortMiami, the South Carolina Ports Authority and the Port of New York/New Jersey will work with the Port of Long Beach on this project.