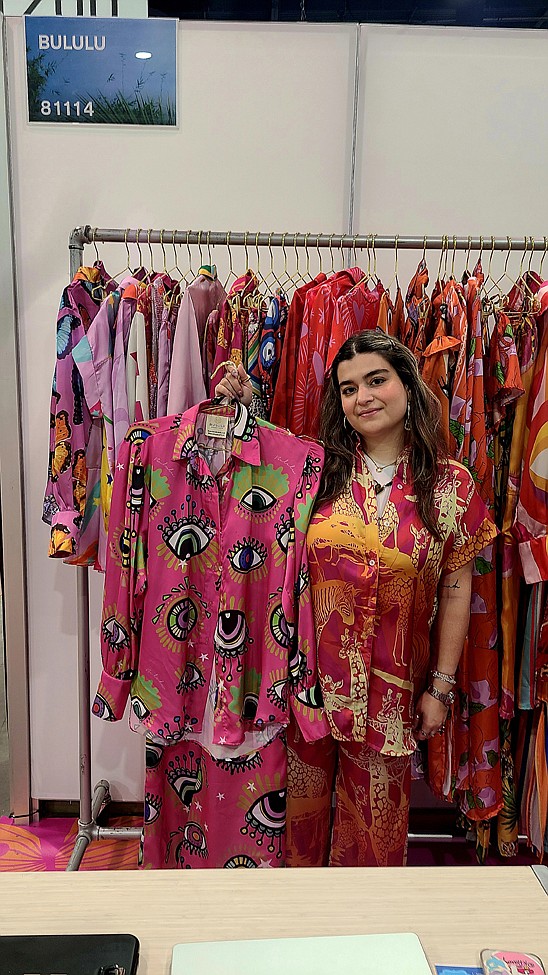 TRADE SHOWS
Connecting Fashion With Culture at Project
Project Las Vegas exuded energy with three days of inspirational products, panels and experiences Aug. 7–9 at the Las Vegas Convention Center. From a celebration of hip hop's 50th to the 150th anniversary of Levi's iconic 501s, attendees celebrated style.
"The Project Women's floor highlighted a strong assortment of brands, with 35 percent new to the show. The addition of West Coast showrooms has been essential to our growth, with these new brands being a driver in attracting our target retailers," said Jordan Rudow, VP of MAGIC.
There was a creative vibe at musician Gavin Rossdale's launch of his new brand, Sea of Sound. Organic and locally produced in L.A., each piece is unique. Knits were priced at $32–$75, with his Japanese–influenced shirting at $76–$85.
The eponymous brand Stacy Bradley, based in Deerfield, Fla., is created with a vision and passion. Bradley's collection repurposes the classic denim jacket by transforming it with beautiful printed silk scarves priced at $150. Her silk-scarf asymmetrical dresses are one size and are priced at $120.
At Love Token, the collection is all about the jacket. Faux furs with an ultra-soft lush hand in amazing colors ranged from crop jackets to full-length coats and were priced at $49–$110 for immediate delivery.
Mumu has a cult following with the "It Girls." This Venice, Calif., line does "pretty" in a very cool way. Colors for Spring take pinks, greens and aquas to a new fashion level. Crochet dresses are priced at $67, sequin mini dresses at $149 and printed silk PJ-style sets at $61.
Bululu is a Venezuelan party, and this brand definitely brought it! The Miami-based collection is all about bold prints and fiery hot colors. Tops run $59–$89, bottoms $44–$79 and dresses $69-$109.
Michelle Roy, owner and buyer for Social Butterfies in L.A. was looking for one-of-a-kind pieces for her online boutique. "I found quite a few special items that fit with my brand aesthetic," said Roy. "I was especially drawn to all the exclusive print offerings for Spring."