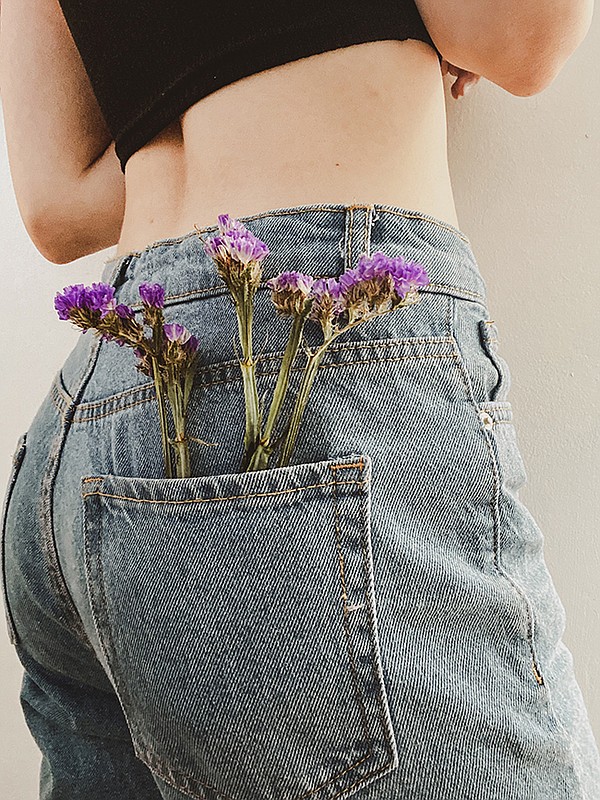 SUSTAINABLE ACCOUNTABILITY
EDC Report Demands BRI Accountability for Neglecting Suppliers
Responsible, ethical sourcing messaging has been part of the cornerstone within sustainable marketing for many years. In a new report, the "2023 State of the Denim Supply Chain," the Ethical Denim Council highlights the mistreatment of suppliers by their partners. Although brands, retailers and importers (BRIs) often relay messages of ethical production to consumers, their actions of modifying purchase orders, delaying payments, canceling or delaying orders, or imposing discounts prevent suppliers from honoring commitments to employees.
Paying by numbers
A follow-up to the 2020 Transformers Foundation report, "Ending Unethical Brand and Retailer Behavior: The Denim Supply Chain Speaks Up," the EDC's recent examination of the supply chain explores the practices that have—and, more likely, have not—changed over the last three years. While consumers are currently paying more for goods as rising inflation drives up pricing, more than half of the surveyed suppliers have experienced decreases in the prices for their key products.
"It always comes down to money and the higher price points [of responsible and sustainable manufacturing]. A lot of the younger generation wants sustainability but they can't afford the higher costs," said Sharmon Lebby, project manager at the EDC. "I think brands forget that the younger generation will grow up, and they will have lost an entire generation if they don't act responsibly."
The survey compiled responses from 74 supplier representatives with 90 percent of these respondents representing factories in Asia. Countries that were represented in the survey included China (23.7 percent), Pakistan (19.7 percent), Turkey (13.2 percent), Bangladesh (11.8 percent), India (9.2 percent), Vietnam (5.3 percent), Mexico (3.9 percent), Japan (3.9 percent) and Italy (1.3 percent). 
These factories represent 233,000 employees, with the average supplier employing 3,430 people who make denim fabric or garments (84 percent) or yarn, piece-dyed items or denim industry–relevant materials. Sixty-three percent of suppliers are experiencing longer payment terms imposed by their partners, with 5 percent taking longer than six months and an average of 77.5 days despite an industry standard of 30 days. Most factories revealed that 30 percent to 80 percent of their clients are deferring payments. 
Brands have also not made the connection between the negative impacts on workers that stem from their actions. Only one supplier surveyed claimed that it pays workers regardless of the actions of BRI partners. Others were fearful of being forced to impose temporary layoffs (26.2 percent), raise wages (22.6 percent), increase worker production targets (17.9 percent), engage in permanent layoffs (13.1 percent), lose workers (1.2 percent) and experience delays in payment (1.2 percent). Nearly 18 percent of suppliers feared a combination of these outcomes.
Part of the solution, said the EDC, is a compliance rider signed by BRIs, ensuring they are held accountable for breaking previously agreed-upon supplier terms. In order to navigate through violations, the EDC proposes a panel that comprises individuals from outside the denim industry to ensure impartial judgement.
"BRIs would not welcome it. A lot of them have said, 'Yes, we want to do this' and 'We want to work with you.' They then turn around and go into the nitty gritty of the fine print," Lebby said. "While they outwardly say, 'Yes, we want to protect everyone,' they delay the process."
A look inside the industry
Suppliers are often overlooked or bypassed in sustainability conversations but remain an important component of responsible fashion. Seventy-three percent of suppliers lack a compliance rider, yet nearly 90 percent support its inclusion.
"Many of the suppliers said that these items weren't in their P.O.s—the ability to cancel orders and collect payment," revealed Lebby. "Since 2020, a lot of the suppliers are now looking more closely at their contracts. This is the result of the Responsible Contracting Project, looking at contracts and helping to rebuild them."
While brands have been held accountable through bad publicity for the pollution created by manufacturing and retail waste, their business practices toward suppliers that negatively impact workers have not received as much attention. Due to fear of retribution or loss of business, suppliers are often afraid to speak out publicly against BRIs that are guilty of breaking their contractual terms.
"We're asking them to say that they understand what they pay and that their purchasing practices toward suppliers directly affect workers and employees," said Lebby. "Once that purchase order is set, they will take responsibility for anything that changes those terms. It was done that way until 20 or 30 years ago when they stopped taking responsibility. All we're asking is to go back to that method."