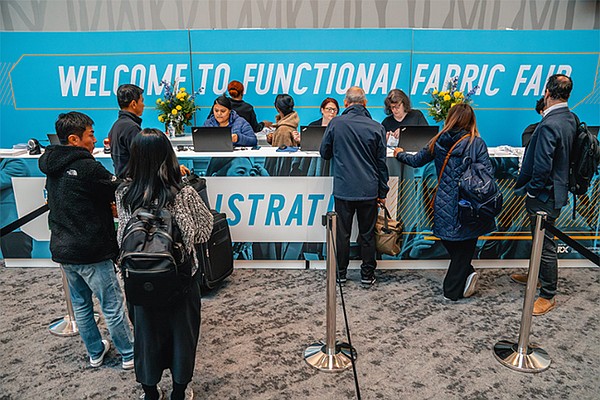 FIBER & FABRIC
Functional Fabric Fair Concludes Most Successful Fall Edition
Functional Fabric Fair, powered by Performance Days, the premier trade-exclusive sourcing event in the U.S. dedicated to high-performance functional fabrics and the latest textile-development trends for the apparel industry, successfully concluded its fall edition Nov. 1–2 at the Oregon Convention Center in Portland. With increased vendor and buyer participation, this edition featured over 265 highly vetted suppliers, marking the largest in its history, as the show unveiled groundbreaking trends and innovations in textile development for the Autumn/Winter 2025 seasons.
The show welcomed more than 2,000 industry professionals alongside an array of the top textile suppliers. "Functional Fabric Fair gives us a great opportunity to reintroduce ourselves to the next generation of people who will be making the decisions that are going to affect the environment—having students here and new designers, that's who we have to have," said Chad Doub, global market segment manager, casualwear and home, at Naia from Eastman.
Under the overarching theme of "Evolution and Revolution: From Membranes to the Carbon Story," the fall 2023 edition delivered cutting-edge insights. Two notable new additions to the event were the Innovation Sphere and the Footwear Forum, accompanied by a robust conference program featuring distinguished experts and networking opportunities.