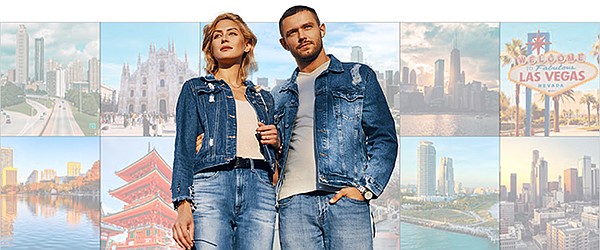 TRADE SHOW REPORTS
Event Producers Are Recharged, Ready to Go for Trade Shows in 2024
Trade-show producers have recovered from the hurdles of the last few years with many lessons learned during the COVID-19 pandemic. While the fashion industry continues to face challenges, trade-show producers are emphasizing their roles as partners and invaluable resources.
The upcoming 2024 trade-show calendar features many of the industry's most trusted events, but these productions are taking fresh steps to accommodate visitors and exhibitors with a variety of needs. Tactile trade-show experiences remain crucial to buyers, yet there's still a need for virtual offerings. Buyers also want to engage with their peers, industry experts and brands to build relationships, explore sustainability initiatives and cultivate agility in the business.
As the trade-show industry prepares for a fresh year, California Apparel News asked trade-show leaders: What is your priority as a trade-show producer as we move into 2024, and what is at the core of your decision-making when creating experiences for your guests?
Jennifer Bacon
Vice President of Fashion and Apparel Shows
Messe Frankfurt, Inc.
 Simply put, we serve as a platform for global sourcing, education and networking for the industry. We aim to create experiences that showcase cutting-edge innovations and sustainable solutions as well as facilitate collaboration, growth and knowledge exchange within the textile and apparel sector.
Personalization is another key focal point for 2024. Our enhanced attendee relations look to offer guests a more tailored show experience, showcasing product categories, education and trends that resonate with and fulfill their unique needs.
Tricia Barglof
Executive Director
OffPrice Show
 As OffPrice moves into 2024, our priority is to address the evolving needs of retailers who are adapting to changing customer demographics and shopping habits in today's economic climate.
OffPrice plays a crucial role in helping retailers develop relationships with vendors who can meet these new demands by offering flexibility, quick turnaround and low-risk wholesale orders that buyers can't find elsewhere. We aim to be a year-round resource for buyers, continuously showcasing the diverse range of unique opportunities available in this market.
We recognize that the shift in registration trends within the trade-show industry, as noted post-pandemic, requires us to be even more accommodating. We understand that retailers, especially small businesses, are still grappling with barriers like staffing shortages and inflation, which can make it harder for them to attend as many shows as they did in the past. Therefore, our decision-making revolves around ensuring that our trade-show experiences are accessible, accommodating and provide the necessary resources to address these challenges, allowing both buyers and vendors to connect and thrive in this changing landscape.
Chantal Danguillaume
Show Director
Playtime New York
 Launched in 2010, Playtime New York quickly established itself as a major event for the kids' fashion and lifestyle industry in the United States. Committed from the start to meeting buyers' needs as closely as possible, Playtime has continuously adapted to changes in the industry. When buyers began looking for a broader, more eclectic offering, the Playtime family grew to include Kid's Hub in August 2021. Providing a selection of brands targeted to the broader U.S. market, the Kid's Hub selection complements the offerings from Playtime, enabling buyers to find everything they're looking for at a single show.
With a curated blend of independent designers, well-established international labels and the best American brands, every sector of the kids' fashion and lifestyle market is represented. Featuring insightful seminars where industry experts decode shifts and new trends in the children's market and trend spaces that immerse visitors in the must-haves for the upcoming season, Playtime and Kid's Hub provide space for developing businesses. With a complementary ordering platform and CRM tool, Orderwizz enables buyers and brands to connect before and after the show.
Playtime and Kid's Hub offer the most complete wholesale experience in the market. That is the motivation at the center of all that they do. By providing a space to place orders, grow business and develop partnerships, Playtime and Kid's Hub New York continue to build an international, professional community.
Kirsten Griffin
Visitor Promotions Director, Fashion Division
Curve/Comexposium U.S.
 Curve is evaluating the best opportunities available to make memorable experiences. We want to produce a personalized journey from the moment a brand or buyer walks onto the show floor. In particular, our regional shows—Curve Los Angeles and Curve Montreal—offer the chance to organize an event that takes into account the lifestyle of the attendees.
For our upcoming Los Angeles show, this means a return to the Westdrift Manhattan Beach hotel, which is an incredible venue that has a Southern California vibe with indoor/outdoor spaces overlooking a golf course. The majority of our attendees and exhibitors stay at the hotel for the entire two-day event. At Curve, we call it a "showcation" because the lines are blurred between mixing business with pleasure. Shopping is the No. 1 priority for our buyers. However, we offer multiple chances to connect and hopefully build lifelong relationships, whether it's on the show floor enjoying a gourmet buffet lunch, dancing at our VIP beach party, taking a morning yoga class together or attending a Fit workshop.
The open floor plan of Curve LA allows a sense of discovery, gives equal exposure to our participating exhibitors and, most importantly, encourages interaction. The daily activities are centrally located on the outdoor terrace, which allows brands and buyers to meet up multiple times each day. Creating this Curve community with those special moments are what brings value to our shows and will be our focus in 2024.
Kelly Helfman
President
Informa Markets Fashion
 Informa Markets Fashion events open the space for brands and buyers to do business, but there is much more to our shows. From the time attendees or exhibitors decide to participate, we want them to be immersed in the fashion business and value we provide. We are a trusted industry resource, which supports our customers through our communications so that they are prepared and have the proper tools for a successful event experience. This includes providing engaging content both on-site and online that is timely and applicable to our audience.
Our goal is to keep the industry informed on relevant topics covering all aspects of business from sourcing to supply chain to the final point of sale. It is also about a seamless on-site experience that allows our customers to be able to discover new brands and buyers through a well-curated and merchandised show floor.
Moving into the new year, we are focused on sustainability and committed to continuously improving the way we approach this initiative. We recently introduced our Verified Sustainable program to all of our brands including MAGIC, Project, Coterie and Sourcing at MAGIC, and we have seen an increased demand and awareness in this category over the last year. This program celebrates brands and manufacturers who are highly achieving the sustainability goals set by the UN, which also helps our buyers to shop with purpose.
Jim Iwasaki
Founder and President
Lisa Iwasaki
Vice President of Operations
OC Apparel Show
 The heart of our show and our mission is to provide both buyers and reps or vendors an incredible experience and exceptional service. The OC Apparel Show is in its fourth year, and we're excited to announce our new location at the Irvine Hyatt Regency.
We're constantly out in the marketplace searching for new and special merchandise to help set apart our show from others. We attend the top shows in the country to seek out special merchandise for stores with our signature California coastal flavor.
Part of our show's impeccable service is to provide our concierge service to match up buyers' needs and wants with vendors. This service is very labor intensive but also helps separate us from the competition.
Tom Keefer
General Manager
Ben Eisenberg Properties/The New Mart
 The New Mart will continue to participate and support each of the five L.A. markets scheduled for 2024. The building management and our tenants are continually working to improve and enhance the buyer experience with numerous amenities, including free parking, cappuccinos and lunches. For this past October market, and going forward for next year's markets, we'll set up champagne and savories on each floor to put the icing on the cake in our luxury buyer environment.
It's important to emphasize that The New Mart's prestigious showrooms create the ideal location to make future-season line selections where buyers can see the entire range of every brand. In addition to the markets, our showrooms are open throughout the year.
Anna Knight
SVP Global Licensing Group
Informa Markets
 Our No. 1 priority is providing value for our attending audiences through interactive experiences and exceptional quality return-on-engagement for businesses. For the brands that exhibit with us, we focus on expanding across verticals that are strategically aligned with our industry inclusively, providing a touchpoint for markets where there is opportunity to foster relationships, learn and grow by meeting in person. We aim to be the provider for that outlet.
This year, our show theme for Licensing Expo is "Brands at Play," so we are emphasizing all licensing businesses that touch universal entertaining moments, whether it's animation, toys, sports or other markets.
We strive to put our guests at the core of the show experience, and our decisions are fully centered on providing them the full value of connection.
Ed Mandelbaum
President
Designers and Agents
 While D&A is always reevaluating ways to improve the experience for both retailers and brands, the foundation of our model has remained consistent. The trade show is first and foremost a platform for the discovery of new resources for retailers and the opportunity for both emerging and established brands to increase their bandwidth through exposure to the right audience.
D&A focuses on creating an atmosphere that supports the purpose and goal of all trade events and their participants, which is the business of fashion. The show space and hospitality all contribute to that end but moreso by curating the selected brands and providing retailers with a focused presentation that can be translated for their own retail environment.
The goal at D&A is to deliver those objectives in the best way possible, and through these efforts D&A has built a tremendous sense of community, which was very evident at the recent shows.
Bob Maricich
CEO
ANDMORE
Atlanta Apparel
Formal Markets
Las Vegas Apparel
 Creating markets that are efficient, effective and compelling is our top priority at ANDMORE and continues to be our focal point moving into 2024. To do this, we prioritize discovery of new brands, curate a wide range of resources for buyers and provide value-added opportunities that enhance community and generate memorable market experiences.
In 2024, ANDMORE's Atlanta Apparel at AmericasMart Atlanta and Las Vegas Apparel at the World Market Center Las Vegas will present a breadth and depth of product offerings—from both well-established and best-selling brands alongside exciting new innovative and emerging brands. To further efficiency for buyers and suppliers, ANDMORE has synchronized the date patterns of its apparel markets, opening and closing temporary exhibits and permanent showrooms on the same days at each of our seven Atlanta markets. In doing so, we will create logistical consistency and provide a more streamlined sourcing experience. We are also updating our educational and event programming dynamically throughout the year to continue to provide value, as buyers need change.
Matthew Mathiasen
Event Director
NY Now
 NY Now's priority, as the gift, home and accessories trade show turns 100 this year, is to create meaningful connections and foster an environment of education and growth. At the heart of our decision-making process is a commitment to enhance the overall experience and value for attendees and exhibitors.
We recognize the importance of fostering robust connections on the show floor and have simplified our layout and embraced strategic merchandising, ensuring efficient wayfinding and effortless discovery for attendees. We introduced NY Now Online, a wholesale platform that allows buyers to connect with brands 24/7/365, transcending the confines of physical events to offer a continuous, holistic experience for networking and exploration.
We've established our Incubator Program to support emerging brands with the tools and knowledge to thrive in the competitive marketplace. By empowering new talent and ideas, we contribute to the industry's vitality and innovation.
We reinvested in our event programming, carefully curating panels and workshops to offer a diverse range of insights, from trends and product knowledge to business strategies. By featuring expert speakers and thought leaders, we ensure that attendees leave with a wealth of actionable information and inspiration.
Our mission is to provide value and a sense of purpose to our guests, ensuring that NY Now remains an essential destination for industry professionals. We are committed to the ongoing evolution of NY NOW to meet the changing needs and expectations of our community, ultimately contributing to the growth and success of the gift, home and accessories industries.
Melissa K. Montes 
Vice President, AXN and WWIN
Clarion Events
 As a trade-show organizer, our unwavering commitment is to curate enriching and value-infused experiences for both our attendees and exhibitors. We actively seek and embrace feedback from our valued partners and event participants, acknowledging the vital role of face-to-face interactions in today's dynamic landscape. With a keen focus on customer input and adaptability, we shape our events to not only meet but exceed the expectations of our diverse audience.
As a trade-show organizer, our unwavering commitment is to curate enriching and value-infused experiences for both our attendees and exhibitors. We actively seek and embrace feedback from our valued partners and event participants, acknowledging the vital role of face-to-face interactions in today's dynamic landscape. With a keen focus on customer input and adaptability, we shape our events to not only meet but exceed the expectations of our diverse audience.
Customer feedback serves as the cornerstone of our decision-making process, enabling us to refine our procedures and ensure a seamless and efficient order-writing experience. Our agility, a key element in our approach, empowers us to swiftly adjust our offerings to align with the ever-evolving needs of our audience. As WWIN approaches our 25th year of dedication to fostering relationships and delivering exceptional customer experiences, our forthcoming co-location at the Expo at World Market Center with Las Vegas Apparel stands as a testament to our enduring values. We remain committed to elevating the standard of our events and providing unparalleled value to all those who participate.
Cindy Morris
President and CEO
Dallas Market Center
 We have always been on the forefront of delivering the newest trends and exclusive brands to our guests in the most seamless fashion. When speaking about latest trends, you can't ignore the global trend that has worked its way into every element of fashion, which is Western apparel and accessories. Dallas offers major brands such as Ariat, Wrangler and Lucchese.
In addition to our permanent Western showrooms, we host the biannual Western & English Sales Association trade show, which is the nation's largest event for the Western/equestrian industry. Thousands of Western buyers attend only the WESA shows each year, so for brands looking to open new retail accounts with Western stores, Dallas is the place to connect with them. WESA happens two times per year and welcomes brands and buyers to shop the 200,000 square feet of exhibit space, set up with the retailer in mind, so that they can educate and impress with new and exciting products and concepts, along with the time-tested favorites.
At the heart of every decision we've made since our doors first opened is curating the best brands in one place. When planning our markets, welcoming new tenants or hosting external events, our main objective is to add as much value as we can. We are meticulous about details that are critical to the positive buyer experience we pride ourselves on. As we go into the new year, we will continue to curate the best so our guests can have the best experience.
Gerry Murtagh
Owner and President
CALA Shows Inc.
 CALA Trade Shows' core focus moving into 2024 is to continue to provide our exhibitors, retail partners and invited guests an interactive experience in an environment where good business is done at an affordable price.
Familiarity and warmth are something we always strive for at CALA. It is a key element of our success in building sustainable relationships with each of our guests. I find it is the small stuff that truly makes a difference in business. From setup to breakdown, service is not something we just talk about—it defines every decision and goal.
As a father of five amazing young sons, I always wanted to teach and share with my boys something of great value from my years of dedication and hard work. I am learning as fast as our exhibitors and retail partners that in 2024 my boys are the future of CALA. Their innovation and spirit of constantly coming up with nuances are elevating CALA in ways that I never thought was possible. The adage "why fix it if it's not broken" to me is a cop-out. The one thing in life that is constantly changing is change itself, especially moving into 2024.
My true legacy for my sons is for them not to be like me but to be much better than me. With that said, CALA for 2024 is about family. That family is everyone who is a part of CALA Shows.
Susan Power
Founder and Show Producer
The Fabric Shows
 At The Fabric Shows we're always thinking about tomorrow. What will our buyers be looking for and how can we make it easy for them to source with us.
For over a decade now, The Fabric Shows has been providing a unique experience. Our curated group of fabric resources offers buyers an opportunity to meet with mills, converters and importers from the Americas plus agents for European mills.
We're the go-to shows when you are looking for low minimums, quick turnaround and domestic small-lot production made in the U.S.A. In addition to brands and private-label producers, retail fabric stores also find key resources to meet their needs.
Our exhibitors provide a friendly, nurturing environment for startups—they realize they're our future. They are carefully placed so as not to be near a competitor. We want buyers to feel comfortable exploring new resources, without being under a watchful eye. Exhibit spaces are assigned depending upon their product line, and then their preference as to location is considered. Some like to be upfront while others prefer a corner or middle aisle.
In 2024 and beyond, we will continue to work on creating a warm and welcoming environment for all, and The Fabric Shows will continue to promote and support partners that offer made-in-the-Americas products.
Jason Prescott
CEO
Apparel Textile Sourcing
 As an international sourcing event producer, location, collaboration and timing are more important than ever. Having progressive communication dialogues within the entire ecosystem to foster convergence naturally enhances the ability of our exhibitors and attendees to network properly. While enhancing the show experience on-site involves many factors, we believe much of that is ubiquitous and ongoing as an established event producer.
Our decision-making has become adaptive. For example, our 2022 Apparel Textile Sourcing Canada show dates were initially set for August, but two months prior to showtime and after much discussion within the industry, we moved the show to November, which took tremendous effort. All things must be open for discussion.
Devon Ranger
Show Director
Collective Shows
 Everything we do at Collective Shows is for our amazing community. Our priority is to ensure that our brands and retailers have a space to conduct business that complements the swim and active culture and lifestyle, creating a platform for inspiration. Through several surveys conducted in 2023, as well as many direct conversations, we found that retailers and brands find value in the experiences, education and networking events hosted at our markets.
Collective Shows has become a home for the community to connect, share and inspire. As we head into 2024, we are cultivating new experiences for attendees through educational series, trend forecasting on the runway and hands-on activations to feel, see and try emerging products. The future of lifestyle B2B will be established at Collective Shows.
Moriah Robinson
Director
CMC Events
 Our priority at CMC for 2024 is to present meaningful trade events that contribute to establishing Los Angeles as an essential destination for fashion business. Our goal is to curate a compelling and comprehensive variety of resources that meet the attendee's business needs and desire for inspiration. As an example, for our LA Textile show, that means creating a showcase of the highest-quality exhibitors for the product and service categories designers want most and delivering these companies from around the world for designers to discover in Los Angeles. For LA Market weeks, that means spotlighting notable brand collections at the CMC that stand out in the marketplace and that will appeal to a boutique's customer and business growth.
Combined with the fruitful business connections we hope to help facilitate through LA Textile and LA Market, we believe it's important for our attendees to return home with a lasting and holistic event experience. From online preregistration to an attendee's exit out of our event space, we plan every detail of our trade events and markets to leave attendees feeling inspired, energized and excited about the next steps for their fashion business.
Erik Rosete
President
Art Hearts Fashion
 Our main priority moving into 2024 is to focus on innovation and guest experience. With so many people going virtual, or shifting to different cites, it is important for us to stay at the forefront of ever-changing trends in the fashion industry. We strive to evolve with the industry and plan on expanding our unique approach to fashion-trade-show experiences to other cities.
Olivia Schott
Creative Operations Manager
Preface
 As a boutique trade show focused on textile innovation, our decision-making is deeply rooted in making the attendee experience educational, digestible and inspirational. Decision-making is a huge part of planning Preface—from the decision of which exhibitors we want to partner with to deciding which innovation stories feel most meaningful to us—and each season poses a unique set of challenges. The goal is to present suppliers who are focused on creating interesting and responsible products and to convey textile innovations in a compelling and intelligible way.
When choosing innovations to focus on for the season, we consider what we're personally excited by at the moment. It needs to offer a better alternative to conventional practices, and it must be accessible to brands. Our job is to tell the innovation story in a way that resonates.
With all the trade shows back up and running post-COVID, we recognize the importance of our attendees' time. It drives us to present a focused message with meaningful takeaways. It's a curated and immersive experience that we hope attendees walk away from feeling connected, informed and inspired.
Sean Smith
Show Director
Outdoor Retailer
 At Outdoor Retailer, our goal is to support the outdoor industry through connections and commerce. We're focused on getting back to our roots of bringing brands and buyers together to both help build meaningful relationships and do business. And when we do that right, the greater outdoor community comes together and benefits from it.
Starting in 2024 we're introducing a fresh format that allows us to better make those connections happen, which includes expanded hosted buyer programs, new booth-space plans and a co-located new show, Outdoor Design + Innovation. These changes all stem from ongoing, industry-wide discussions and reflect our commitment to foster the right connections in the timeframes that best support product cycles and ultimately enhance business opportunities. As brands have told us, they're thinking differently about how to bring goods to market in this changing global economy, so it's imperative we offer options to meet current market conditions. It also creates more opportunities for emerging brands and startups.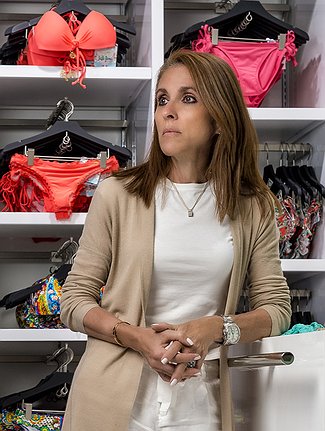 Judy Stein
Executive Director
SwimShow
 SwimShow recently celebrated 41 years in the trade-show business specializing in swim, resort and vacation wear. Over the years, we've certainly been named the authority in bringing together the swim industry in South Florida, originating as the Swimwear Association of Florida and more recently known as SwimShow, held at the Miami Beach Convention Center every summer.
Our priority has always been the same goal—bring the industry's best buyers and brands together and have them connect under one roof, over three days, in Miami Beach. They flock to SwimShow from all over the world: Latin America, Europe, Asia, Africa, Australia plus North America and, most recently, a fabulous influx of Colombian and Italian brands that come to Miami Beach for the market week.
Times are different than the pre–social media and digital era, but buyers still have to touch and feel product in order to place a buy with a brand. There is nothing like seeing something in person and connecting face-to-face during market week.
While the meetings between brands and buyers may stay the same as they have for years, we do always strive to elevate the experience for all. At our most recent edition, we collaborated with fashion photographer Mathew Sprout, who presented his swim-focused artwork, exhibition style, at our show entrance. Other advancements included branded directional signage, stylish décor, a panel discussion, a fashion presentation, a great DJ and other amazing partners, all of which play a part in providing a fun and exciting experience.
Mark J. Subers
President
PRINTING United Expo
 PRINTING United Expo features comprehensive offerings for the printing, packaging, apparel and graphic-arts industries. Each fall, the event is held across three days in which the industry gathers to see the latest technology and experience education for all market segments through hands-on, classroom-style and thought-provoking panel discussions. They can also take part in significant opportunities for peer-to-peer networking engagements.
Moving into 2024, our priority as a trade-show producer is to continue to provide a 360-degree opportunity in one central location for printers to investigate their core application offering, such as apparel decoration, as well as provide a wider breadth and depth of new areas of potential application diversification. The goal is to drive success for the attendees, exhibitors and the industry as a whole.
For the apparel community at the expo, we have a dedicated Apparel Zone, Future State Theater, segment-focused Community Hubs with daily happy hours and tours. The event itself also has chances to have a bit of fun with peers with our opening-night party, golf simulator and other show-floor activities. Our commitment as PRINTING United Alliance, producer of the expo, is to continue to serve the industry as a mission-driven association to help elevate the industry by providing best-in-class programs, services and events.
Mary Taft
Executive Director
Fashion Market Northern California
 Our top priority is to offer easy access to retailers to buy the top hot and desirable brands. We offer a convenient marketplace for our stores to meet up with the reps and manufacturers to view their collections.
We entice buyers to our show with exciting giveaways and daily events as we know that it is difficult for buyers to leave their stores, so we do want to make the experience at FMNC easy and comfortable. We begin with complimentary valet parking. We provide food and treats throughout the day, so a buyer does not feel in need of anything during a visit.
We strive to make buyers and exhibitors feel welcome and appreciated when creating experiences. We will continue to offer buyers that have not attended our show in the past few years, or at all, a free night at the hotel. It's a great incentive, and many buyers do Stay & Shop with us—especially on Sunday night, when we have music.
We have always given a bag away at our January show and will continue to. We will offer exciting events on each floor, on each day, so that buyers can break up their day with some kind of treat.
We will continue to offer great rates and an affordable show to exhibitors and a pleasant, friendly shopping experience for buyers with wonderful clothing, accessories, shoes and gift brands.
Roy Turner
Show Director, Surf Expo
Senior Vice President, Emerald
 Heading into our January 2024 Surf Expo, we are focused on key areas in order to provide the best experience for our exhibiting brands and attending retail buyers.
The show is the marketplace for surf and beach lifestyle retailers to find the next new. As new products continue to be the top reason our buyers attend our event, we want to facilitate connections between buyers, sellers and media professionals to discover the latest trends and new products at the show. One of the tools we will be utilizing to connect buyers and sellers before, during and after the show is our Connect matchmaking tool. In addition to that, we will also offer free lead-retrieval technology to our exhibitors so they can capture data on leads during the show.
The show is known for its energy, culture and upbeat vibe, which can be felt across the show floor. On-site, we curate a fun and engaging atmosphere for both brands and buyers by hosting industry parties, happy hours, daily fashion shows, industry award shows and the annual surfboard-shaping contest. We know our retail buyers come to mix business and pleasure, and our on-site amenities should make them feel welcome and relaxed.
The show will also offer relevant free retail educational sessions and informative opportunities. Surf Expo is more than just a place to buy and sell products. It is also a place to learn about the latest trends happening in the surf and resort industry and to learn from experts in the field.
Vivian Wang
Managing Director and Global Sales Manager
Kingpins Show
 Kingpins is not just a trade show. We see ourselves as a platform for the global denim community. We want to help our community thrive financially as well as spiritually. With that in mind, we strive to create unique, inspiring and educational experiences for our exhibitors and guests.
That is the thinking behind The Boxes, a recent addition to our show, which celebrates creative collaborations between mills and artisans..
We also started hosting a panel discussion titled "Key Pieces From Inspiring Wardrobes Around the World," which is an opportunity for people from our community to share and discuss favorite pieces from their own wardrobes.
Discovering and promoting sustainable and responsible materials and manufacturing is also central to everything we do at Kingpins. We have recently expanded two of our initiatives that are related to this endeavor: Most Sustainable Product (MSP) and One Denim.
MSP is an opportunity for our team to scout the show floor to find innovative and sustainable products and processes and then share that information with our community. We created an MSP collection to showcase these developments. This season, we introduced touchscreens on the show floor, where attendees could dive into the details of the collection and the initiative.
One Denim was created to address waste in our industry. The concept is to show the breadth of creativity that can be created using just one base fabric. With sustainability targets fast approaching, we will continue to prioritize developing and sharing information like this with our community.
Submissions have been edited for clarity and space.