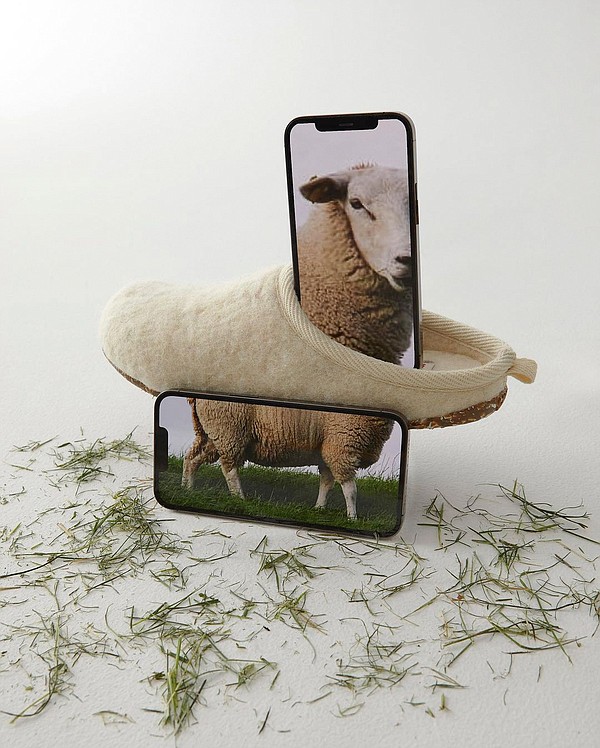 TEXTILE TRENDS
FW2425 Textile Trends: Raw Sophistication
The Fall/Winter 24/25 textile trends celebrate the idea of quiet luxury, with a minimalist yet luxurious approach, a chic and slow sobriety reviving the idea of craftsmanship through technological innovation while aiming for a naturality aesthetic-wise—both a way to smartly make casual looks chicer and classics less formal.
What It Is About
Textiles, both woven and knits, take inspiration from traditional know-how, modernizing and updating them. The aim: achieving a softer, lighter, more-supple feel with sensorial, comforting materials that are deceptively simple. While apparently simple, it's a simplicity obtained through sophisticated processes through the beauty of hidden conception details.
Color-wise, this soft comfort works with shapes whose softness is enhanced by the soft aspect of the materials. This nature-inspired range can also be offset by brighter tones in a rich and dynamic dialogue.
Naturality is also expressed through a focus on natural animal materials and a continuing interest in traditional and ancestral vegetal fibers such as linen and hemp. Natural dyes or un-dyed wools and cottons, showing their true colors, are also a major trend. Last but not least, eco-responsible, traceable, biodegradable certifications are more and more valorized, in particular mulesing-free wools, guaranteeing animal welfare and regenerative agriculture.
This season, smooth, clean looks give way to furry woolen fabrics and knits and bouncy bouclettes, worked in dense warp and weft or in lighter, frothy knits. Lightweight fabrics are more and more sophisticated, embellishing their simple aesthetic through not so obvious texture details such as brushed, puffed, blown and softened yarns. Aiming at a delicacy rooted in rawness, these textiles are worked in neutral ranges or renewed in bright colors.
Wool and linen are treated as truly noble materials, cultivated and raised with conscience and commitment, with naturally antibacterial, insulating and thermo-regulating properties. Many interesting initiatives are also to be explored around winter cottons, organic versions in particular. Blends of vegetal and animal fibers also present interesting properties and finishes—wool-linen, wool-hemp or wool-cotton—allowing for the creation of draperies that don't look too stiff; supple textures, soft knits and fleeces; and warmer looking gabardines and denim.
This is where the idea of sophisticated rawness takes on full expression, relying on know-how that takes a new dimension through technical innovation. The result: surprisingly textured weaves and jacquards that are reminiscent of the aspect of bark, wood veins and mineral granites. Once again, this sophistication is both intricate and understated, with, for example, jacquard knits literally used inside out, with soft monochrome coloring. The proposition goes from lightweight with a dry touch to softer and more comforting.
Curly, long, irregular, recolored or disheveled looking, fur is meant to be wild and above all clearly fake, so opt for recycled synthetics. Here, too, nature is the inspiration, and wild nature at that, with fake fur inspired by wolves and foxes in long hair and with irregular coats. The very opposite of well-combed and tamed animals, it is about fierceness and getting back to the roots of humanity dressing itself. These can be worn in natural colors or sometimes revealed by a pop color and with trompe l'œil—still primal but futuristic too.
This trend is also reviving the idea of authentic and raw craftsmanship, the traditional robust and scratchy-looking winter materials used since forever but revisiting that craftmanship with a twist in materials that defy appearance. Think knits punctuated by buttons and mottled yarns used in a graphic way or animated by frayed effects. Tweeds are also big but less classic, their pattern blurred or mottled. Scraped, flamed or curled yarns are also used to create unusual aspects and touches in more or less natural tones and exuding a masculine-feminine aesthetic.
Peclers Paris is a leading lifestyle trend-forecasting agency focused on building brands through the expertise of an international team of designers, strategic planners, futurists and consultants. The company has headquarters in Paris, Los Angeles and Shanghai.