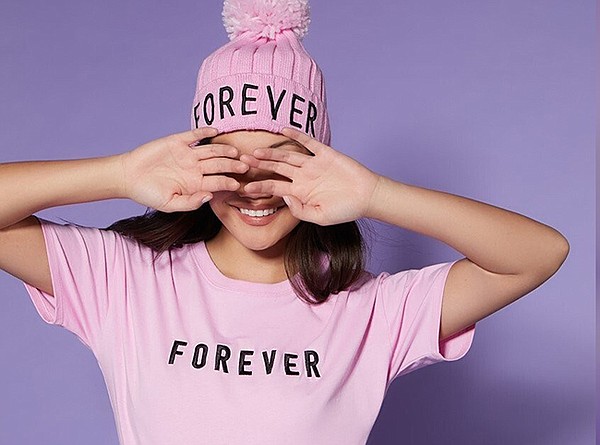 RETAIL
Forever 21 and SHEIN Create Fast-Fashion Force Through Partnership
Forever 21 parent company SPARC Group and global online lifestyle marketplace SHEIN have entered into a partnership that will bolster the Los Angeles fast-fashion retailer's e-commerce reach and allow the Singapore-based e-tailer to test bricks-and-mortar experiences.
SHEIN acquires approximately one-third interest in SPARC Group, which includes Authentic Brands Group and Simon Property Group, through the partnership. The deal also establishes SPARC Group as a minority shareholder in SHEIN.
Leaning into SHEIN's vast e-commerce capabilities, SPARC Group will expand its brands and afford the digital tools that Forever 21 has needed to grow. The SHEIN platform currently serves 150 million users through its e-commerce offerings.
Since it acquired Forever 21 for $81 million in February 2020, SPARC Group has taken steps to fortify the fast-fashion retailer's online reach through a number of steps such as executive appointments of digital leaders, including current CEO Winnie Park, who secured the top leadership role in February 2022.
"We are excited for the partnership with SHEIN as it reflects our shared vision of providing customers with unparalleled access to fashion at affordable prices," said Marc Miller, CEO of SPARC Group, regarding the Aug. 24 deal. "By working together we will provide even more innovative and trendsetting products to fashion enthusiasts around the world."
The partnership will allow SHEIN to step beyond its digital platform by testing the waters in physical retail through experiential offerings, including shop-in-shops and return-in-store, within Forever 21 locations in the United States.
"SHEIN is thrilled to have SPARC Group as a partner and minority shareholder, and we look forward to finding new ways to delight our customers through the potential of this partnership," said Donald Tang, SHEIN's executive chairman. "The powerful combination of Simon's leadership in physical retail, Authentic's brand-development expertise and SHEIN's on-demand model will help us drive scalable growth and together make fashion more accessible to all."