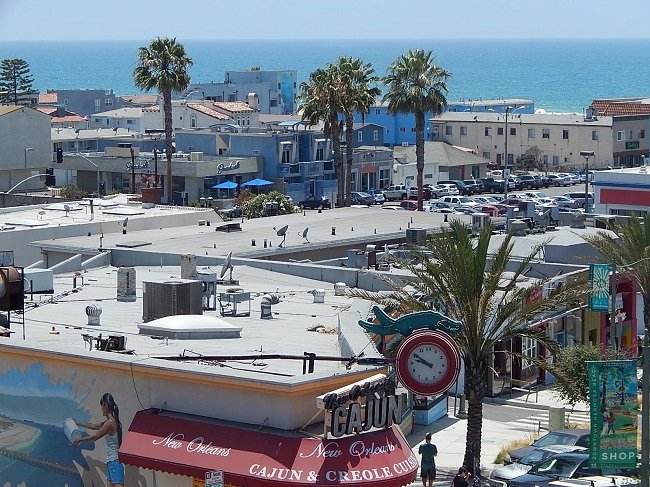 DESIGN WITH A VIEW: Anna Kenney's design studio in Hermosa Beach, Calif., has a rooftop view of the Southern California beach scene.
Stories this photo appears in:

How swimwear designers do their job far away from corporate headquarters
Designing swimwear and running a swimwear company are worlds apart. So why shouldn't a swimwear designer's studio be a world apart from corporate headquarters? Many are.