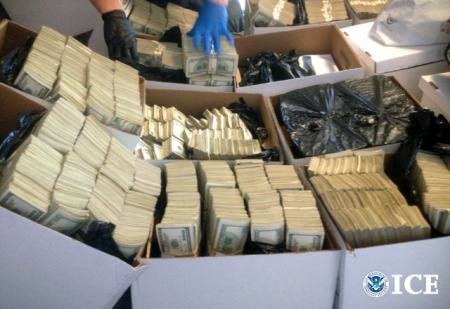 CASH CACHE: Federal investigators raided several fashion businesses and residences allegedly involved in laundering drug money for Mexican cartels. In one condo, they found $35 million in cash stored in cardboard boxes.
Stories this photo appears in:

Manufacturing
Federal agents in September raided some 70 LA garment companies and residences in an investigation undercovering a Mexican drug money-laundering scheme that had been going on for years right in the heart of the Los Angeles Fashion District.
LA Fashion District
Scores of federal and local law enforcement agents early Wednesday swarmed dozens of residences and apparel businesses in Los Angeles to crack down on a long-running money laundering scheme benefiting two drug cartels in Mexico.