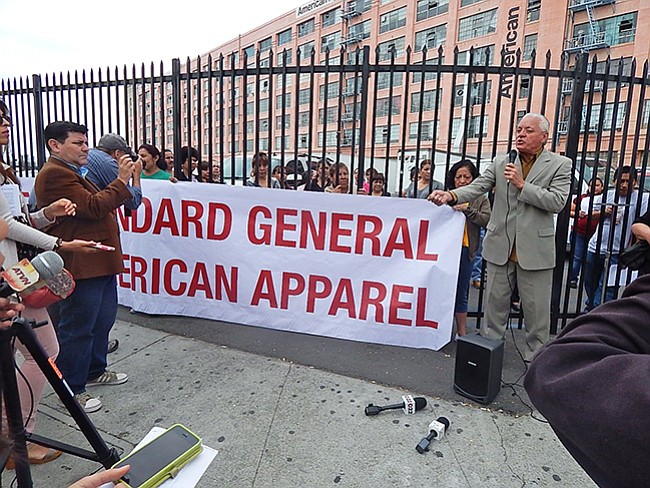 LABOR PROBLEMS: Nativo Lopez of Hermandad Mexicana speaks at a press conference where fired American Apparel workers talked about losing their jobs right before Easter.
Stories this photo appears in:

David Nisenbaum, the fired director of manufacturing accounting analysis and audit at American Apparel, filed a lawsuit in Los Angeles County Superior Court on April 20 against his former employer. He maintains he was wrongfully fired because questioned the financial actions of John Luttrell, the chief financial officer of the company at the time Dov Charney was still the president and chief executive.