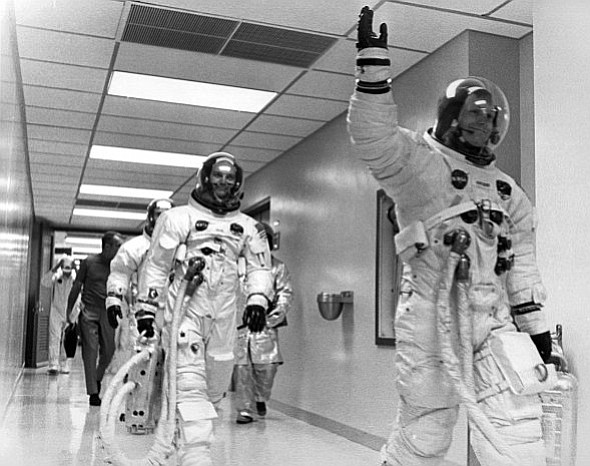 CATWALK TO THE MOON: Buzz Aldrin, Michael Collins and Neil Armstrong (photo courtesy of MIT Press and Txchnologist)
Stories this photo appears in:

The world got a first look at the new SpaceX uniform thanks to Elon Musk's Instagram account.

SPACE ...THE FASHION FRONTIER: Hazel Fellows working on an Apollo mission space suit. Photo courtesy MIT Press and Txchnologist.The women who made Playtex girdles also sewed the spacesuits for the Apollo astronauts. Txchnologist, GE's online magazine exploring all thinks futuristic and...