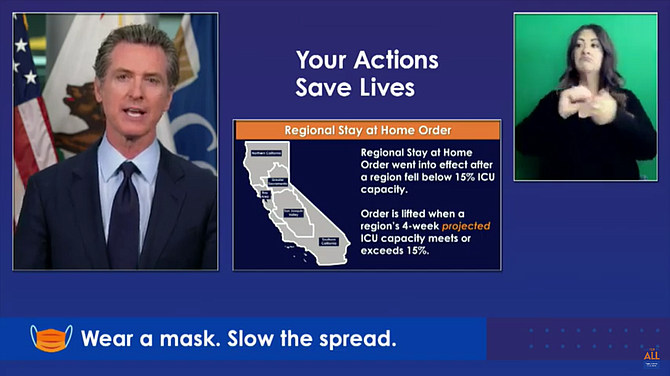 Gov. Gavin Newsom speaks during a press conference on Jan. 25.
Photo: California Governor Gavin Newsom
Stories this photo appears in:

LEGAL
With most California counties at a purple Tier 1 level of COVID-19 cases, the California Department of Public Health announced today that it was ending the regional Stay-at-Home order for all areas throughout the state.