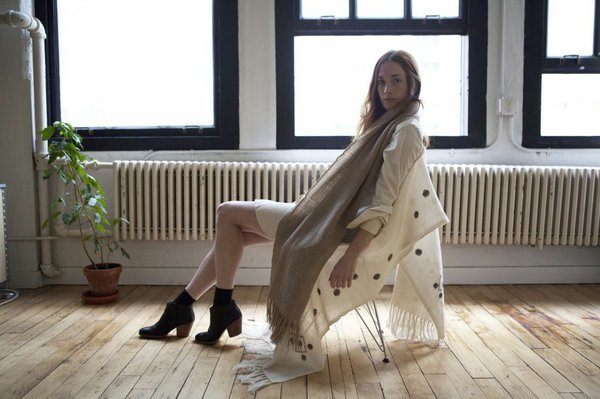 Ketzali and Coachella's Big Sounds
Coachella Valley Music and Arts Festival is scheduled for April 11-13 in Indio, Calif. The fashion world's attention seems geared toward Coachella's boho styles, as this reporter's email box is filling up with guides and suggestions on what to wear in the desert when watching the music fest's performers such as Outkast and Beck.
Coachella's inspiration is felt around the world. In Guatemala, Maya Colop-Morales of eco-friendly accessories label Ketzali said that Coachella has woven itself into the label's Central American looks. "The festivals that happen during spring and summer in California are a big momentum for us, as we are able to play with color, flowy shapes and textures for our ponchos," she said of the scarves and ponchos which are made by Guatemalan artisans with old style looms.