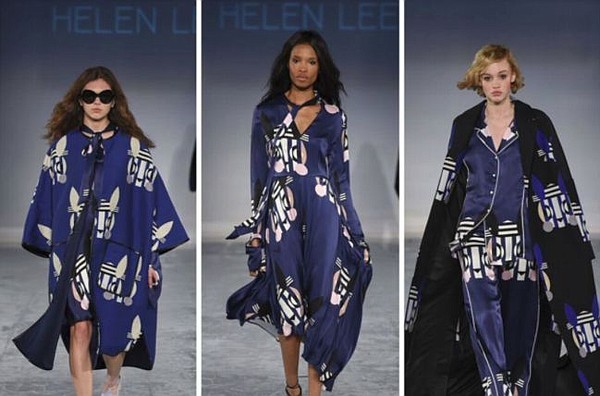 Shanghai's Helen Lee Takes U.S. Bow at Style Fashion Week
"insh" is Helen Lee's puckish streetwear line headquartered in Shanghai. The words stand for "In Shanghai," and it celebrates a new fashion sensibility in the megalopolis.
Recently Lee developed a ready-to-wear line that was meant to be a sophisticated as her fans in Shanghai, and elsewhere. But Lee vowed that she would take every stitch and detail possible to not come across as being dreadfully serious.
The self-named line, called Helen Lee, took its first U.S. runway show bow March 19, at Style Fashion Week in West Hollywood, Calif. On the stage, audiences saw kimono capes, oversize plush jackets and faux fur bombers. There were coats that were half mohair wool fabric juxtaposed with a luxe looking plaid blend. Also seen a lot of playful graphics of rabbits throughout the collection. There's also no escaping athleisure anywhere in the world. At Style Fashion Week, Helen Lee displayed knit sweat pants.
The U.S. will see more of Lee, who runs self-named boutiques in Shanghai. In a post runway show interview, she said that the hopes to build wholesale in the United States, and maybe do another runway show here.