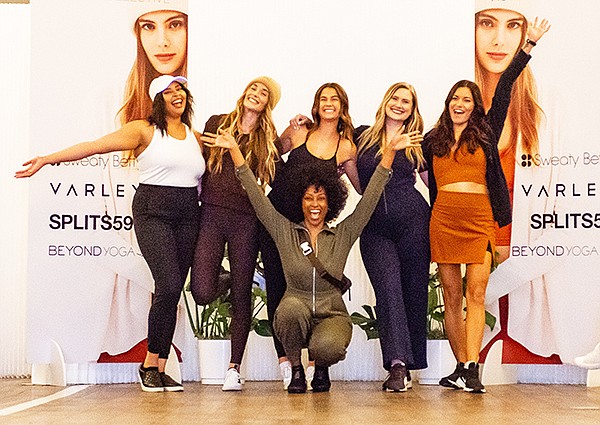 TRADE SHOWS
Active Collective Serves Buyers Who Want Versatility in the Studio and Outdoors
Active Collective welcomed buyers to The Paséa Hotel & Spa as they searched for the latest trends in activewear and active-lifestyle products at the Huntington Beach, Calif., show, held Jan. 17–18. This edition of the Emerald-owned Active Collective attracted buyers from bricks-and-mortar activewear retailers and also fitness studios whose spaces include a retail component.
Beth Crain, owner of BEYOND Frisco, a Pilates business located in Texas' Dallas–Fort Worth region, serves a clientele that ranges from ages 16 through 70, many of whom purchase their activewear from the studio. Crain explained that versatility remained the priority for her customers.
"We do mostly things that are for class, but we love lounge pieces. That is a category we're leaning more into now as people go back into their daily lives," said Crain. "They need pieces that go from studio to street."
Nearly one year after expanding into the activewear category, Z Supply Sales Director Erin Hawley was showing pieces in dusty tones and hues that she referred to as "wearable neutrals," which deepens the typical nudes.
"We are launching the Fall line," Hawley said. "Everyone is gravitating toward our Fall hues because they are wearable, a little bit dusty. I haven't been hearing a lot about people wanting colors that are vibrant. We are living in this era where people want everything to flow together."
Rachel Peirce, owner of R Storie in Gig Harbor, Wash., was looking for Summer pieces in primary colors and Fall styles in neutral tones. While the economy has been a concern for consumers, Peirce noted that her customers invest a lot of time and energy into their active lifestyles. These shoppers aren't too price resistant to leggings and sports bras that sell for under $100 retail and outerwear that is priced a bit higher.
"Living in the Pacific Northwest, my customer loves indoor and outdoor activities," said Peirce. "They are very active, whether it be winter, spring and summer hiking, and even a lot of boaters and water skiers."