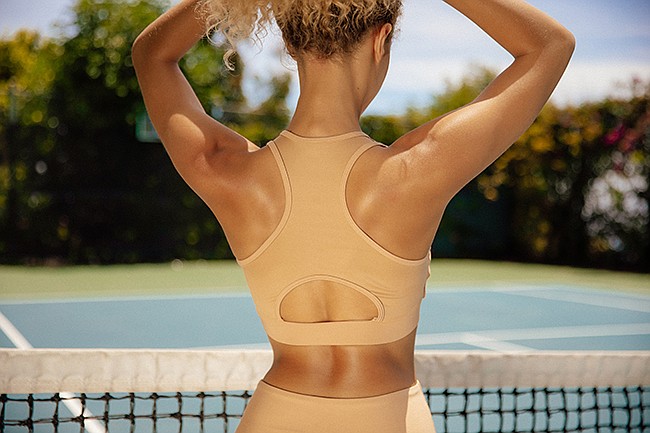 FASHION
By Christian Chensvold, Contributing Writer | September 29, 2022
The aisles were filled with excitement at Surf Expo, held Sept. 8–10 at the Orange County Convention Center in Orlando, Fla. The watersports and coastal-lifestyle trade show had an energetic, fun and upbeat vibe reminiscent of pre-pandemic times.
The Anonymous 213 showroom in the Cooper Design Space is a work in progress. Co-owner Eric Wheeler is building a shoe wall, adding a kitchen area with a sliding door and renovating an outdoor patio to make a tranquil seating area with white walls and green plants.
Moving to a new showroom has been an energizing experience for Emmalena Bland and Bea Gorman, who make up the Salt & Pepper Sales showroom.
For three years, Mattson Global has had a large showroom at the Academy Awards Clothing building at 817 S. Los Angeles St. But when more room was needed to show its collections, the company turned to the California Market Center to set up a secondary showroom.
Showroom Profile: the M Showroom and Michael Bush/LA-Apparel
Showroom Profile: Lebel Group
Showroom Profile: The Park Showroom
Los Angeles–based premium-denim lifestyle line Citizens of Humanity recently unveiled a dramatic new look for its 4,000-square-foot West Coast showroom at the Lady Liberty building in downtown Los Angeles.
Sharing the same space, Selena Slogar's The Hanger showroom and Christie Danielson's Dakota showroom each has its own aesthetic. The Hanger primarily carries Australian lines, and many of Dakota's collections are from the United Kingdom.
After more a decade in The New Mart, the Hatch showroom has moved to the Cooper Design Space.