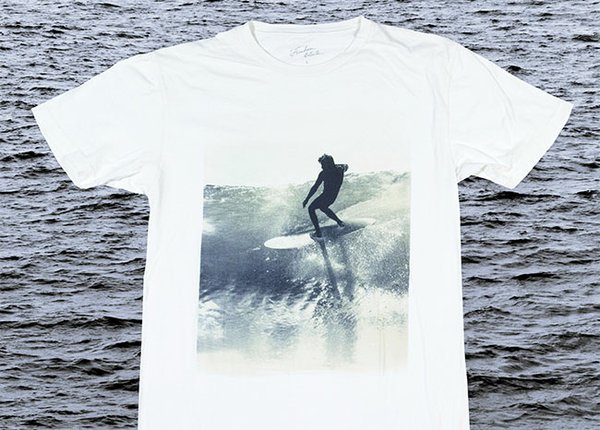 DESIGNER PROFILE
Freedom Artists: Wearable Art on a Tee
Imagine going to a cool art-gallery opening—except instead of canvases and glossy prints hanging on the walls of a white room, it's T-shirts with the photographs, paintings, illustrations and collages printed on them. That's what Freedom Artists does—provides a platform for artists to showcase their work onto wearable garments.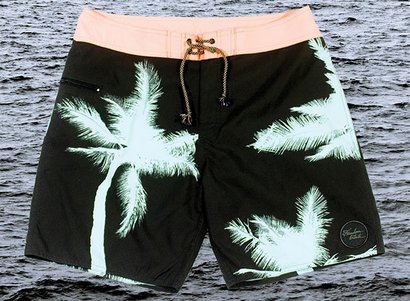 Freedom Artists was founded in 2007 with a focus on in-house, high-quality printing and is run by friends Patrick Jensen, Tom Reese and Pascal Stansfield. Each founder came from varied backgrounds in the action-sports industry. Jensen previously worked in advertising, and Reese worked with European surf brand Oxbow. Stansfield was a former pro surfer forRVCA (now owned by Billabong), which built its name on its "Artists Network Program."
"Freedom Artists is a support system and structure for production for artists," Jensen said. "Our main mission is to support and empower artists worldwide. It allows relatively unknown artists and well-known artists be on the same platform and let the work speak for itself. We handle the production side of things, and they can collect a royalty on their artwork."
Jensen was taught by his brother (an action-sports company brand owner in the 1980s) how to make silkscreens and build his own screenpress using hardware store–bought supplies.
Some of the artists who have been featured on Freedom Artists tees include fine artist Russell Crotty; painter Sage Vaughn; graffiti artist Risky; Los Angeles–based photographer Keegan Gibbs; and Nick Potash, a Los Angeles artist and jewelry designer.
The company has two revenue streams—producing the branded and curated Freedom Artists line and using its printing expertise for private-label clients under the name Consolidated Ink. Some of its services include discharge printing, water-based, index, simulated process and four-color process printing.
"The Consolidated Ink printing business has grown along with Freedom Artists. We do all our own art separations and burn our own screens, so we have full control of our production. We started with a manual press and worked up to automatic press," Jensen said.
The two businesses complement each other as well. While most of the artists featured under the Freedom Artists brand were discovered organically—such as meeting friends of friends—one featured artist, Javier Ramirez, was a walk-in client who came to get screens burned. "He showed me a piece. I was like, 'That's insane,' and now it's on a shirt [for the Summer 2013 collection]," Jensen said.
The next evolution for Freedom Artists is applying its art onto more fabrications and bodies. For Fall 2013 the company launched domestically made polyester microfiber boardshorts printed with artists' work, woven button-up shirts and custom-made snap-back hats. The goal is for artists to design his or her own capsule collections (for example, a 30-single cotton T-shirt, hat print, cotton woven button-down shirt and boardshorts) under the Freedom Artist brand.
"As we grow, the pieces will grow, the possibilities for the artists' canvas will grow," Jensen said.
Freedom Artists has been sold to Ron Herman, Swell, Val Surf,Surfside, Zumiez and Urban Outfitters. The average retail price is $30 to $32. For more information, contact sales@freedomartists.com or visitwww.freedomartists.com.