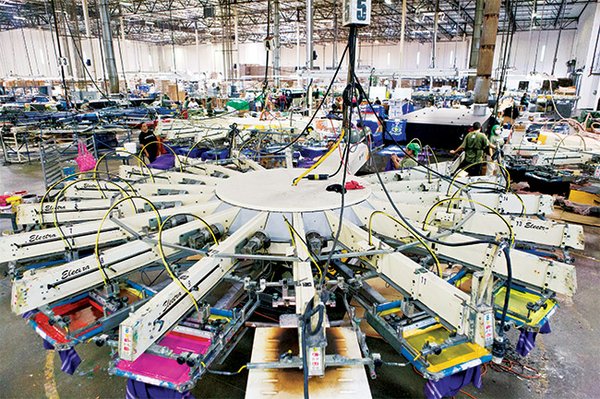 MANUFACTURING
The House That Surf and Skate T-shirts Built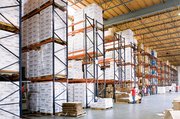 When Brian Hirth started screen-printing in 1977, T-shirts were not the fashion item they are today—but "a walking billboard" for a restaurant or other local business. "I would go in there with the sales pitch: 'If you print the T-shirt, [they'll] have it forever,'" he said.
Today, Melmarc is capable of producing 500,000 embellished garments per week. From its beginnings as a screen-printer, it has evolved to offer approximately 80 percent of its customers a full-package production service, starting with sourcing T-shirt blanks, inventory management, product development, production, packaging and logistics. Hirth used his early experience to develop a proprietary software system that meticulously plans and tracks the garment at every stage. The software manages production in real time so that Melmarc can churn out high volumes efficiently and consistently.
On the production floor, each job is organized and overseen on a printing schedule that can run in shifts over 24 hours, six days each week if needed. The company's clientele ranges from emerging brands such as Deus Ex Machina and LRG and retail private-label customers such as WalMart and Levi Strauss to established manufacturers such as Stüssy and Billabong.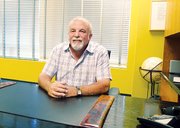 "We sell service," Hirth said. "The byproduct is all these different things that go on," such as the screen-printing, embellishment, warehousing and shipping.
California Apparel News Contributing Writer Rhea Cortado met with Hirth at his company's offices in Santa Ana to check out the operation and learn more.
Who were the first customers at Melmarc that were instrumental to your growth?
[Around the '80s,] Vaurnet sunglasses were starting to become a big deal. I started handling their T-shirts for them. I was utilizing people I knew in the business to do their printing and utilizing different contractors. From Vaurnet, I started to bring in other accounts. I became friendly with the guy that had the Gecko Hawaii line. When Stüssy took off, we took off with them. Our relationships were very instrumental with each other. I was keeping up with their demand, which was allowing them to do what they needed to do to grow as well, not just in T-shirts.
The successful growth of our company is that we were [growing] at a time when this surf market really started to emerge and become something. Instead of just being secondary to a main floor item, a T-shirt was becoming the driving force and other things were complementing it.
How did Melmarc historically evolve from being a screen-printer to offering the whole range of services for a manufacturer?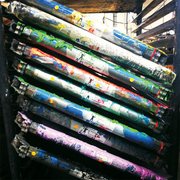 [Back when I started,] a screen-printer was a screen-printer. They really honed in; their money and technology was spent on printing equipment. I started realizing that there was more to it than printing a T-shirt. My goal was to make us more of a business and not just so specific of a screen-printer. A lot of it was through just the demands of the customer. For Cherokee girls, they needed T-shirts cropped. Somewhere around the '90s, none of the mills were doing it because they are not the quickest on the trends. They put out the basics. There's only so many specialty cut-and-sew houses that are going to build that exact top. So they were importing all their shirts. We were handling their goods and taking it to a sew house and having them cut in half and embellishing. I just found, 'Why wouldn't I fulfill a need?' I had so much experience through the years—a lot of it I understood, anyhow.
I'm going into 36 years of being in the business. There's always some new technology, but, for the most part, it hasn't really changed. What we really try to do is bring that expertise to the forefront.
What are the biggest problems that you solve for new customers coming in?
The first and foremost is delivery. We pride ourselves with timely delivery because we are very open with our communication. I know that quality is there with a lot of factories. I see beautiful work out there. But internally how things get executed is a different story. We're communication hounds here. At the start of the sale, [the salesperson is] asking 1,000 questions. We're customizing the service to your specifications. There is going to be a problem—there is always a problem. We want to allow time to react. The more reaction time we have to [solve] a problem, the better it is.
What size customers do you deal with?
We can [work] with the smaller manufacturer and the large manufacturer. It comes down to minimums. The challenge is doing low volume at a high-volume price. That makes it difficult to a smaller guy. We try to work with them the best we can. In my mind, everybody we talk to can be the next Stüssy or Billabong. You don't know. We work with them for as long as it takes. It just becomes "how do we build a relationship?"
In the apparel industry, a lot of people are secretive of their sources. Your new website provides a lot of information about all of your services for the public to see. What was the reason?
It's time for us to let the world know that this is who we are, this is what we can do. We created a lot of stuff that [customers have] gone other places to buy. I bought laser [-cutting machines] before anybody else and starting cutting T-shirts called window treatments, when there was an applique inside the shirt. Then other people figured it out and bought a laser. Certain ink treatments—we were the first to get because of the size of our operation. Once the world gets it, we get shocked on price again.
A lot of manufacturers are changing screen-printers every year. [For] the younger [brand] moving up the ladder, that long-term relationship with any contractor is vital to success. It's consistency of quality, service and price that you just can't get when you're jumping [around] constantly.