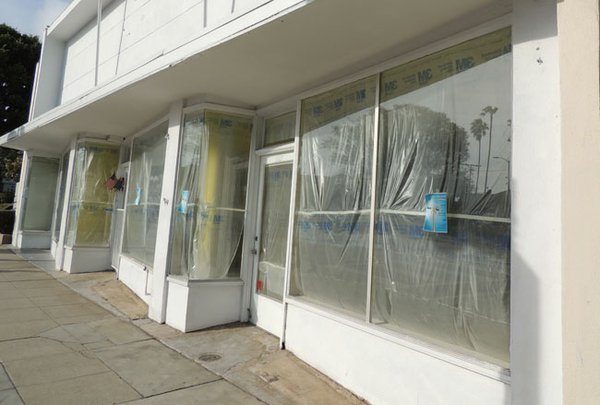 RETAIL
Caruso's Main Street Gamble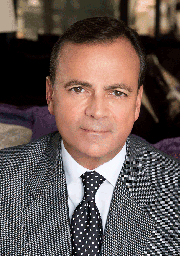 Real estate developer Rick J. Caruso has Main Street America in his sights with plans to redevelop "street-front" retail in various Southern California neighborhoods that have traditionally been the addresses for independent, multi-line boutiques, delis and hardware stores.
Caruso is the founder and chief executive officer of Los Angeles–based Caruso Affiliated, which is planning to redevelop new retail districts in Los Angeles' affluent Pacific Palisades and Brentwood neighborhoods. Construction is scheduled to begin in August on a 2.77-acre parcel of land on Swarthmore Avenue in Pacific Palisades. In Brentwood, where Caruso resides with his family, the company acquired three properties on the south side of the 11900 block of San Vicente Boulevard and is looking at additional properties.
This is not Caruso's first time at the forefront of a retail shift.
Back in 2002, Caruso gambled that open-air lifestyle centers were going to be the next big thing when he opened The Grove in Los Angeles' Fairfax District.
Some doubted that a lifestyle center with a Disneyland-like Main Street could succeed in the urban Fairfax District, but it hit the jackpot. According to influential mall trade group International Council of Shopping Centers, the Los Angeles retail center enjoys one of the highest sales per square foot in the world. In 2008, Caruso opened The Americana at Brand in Glendale, Calif., which was based on the successful formula of The Grove.
According to a 2012 ICSC publication, two of Caruso's retail centers, The Grove and The Americana at Brand, are among the world's most lucrative, with sales per square foot of $1,400 and $1,100 respectively.
"We spent the last 18 years creating our own streets," Caruso said. With the new developments in Brentwood and Pacific Palisades, Caruso will take the lifestyle concept beyond the mall.
Caruso teams are scouting other neighborhoods, mostly in California, for Main Streets that can be redeveloped with the Caruso touch.
Reinventing retail
Caruso may have his eye on Main Street, but his company continues to develop new open-air lifestyle malls. Caruso Affiliated will be managing the highly anticipated open-air mall The Linq in Las Vegas and is developing an as-yet-unnamed open-air retail center in Carlsbad, Calif., which is scheduled to bow in 2016.
The focus on reinventing retail should not be a shock to anyone following the real estate developer.
In January, Caruso made waves when he told a crowd of real estate developers and retailers at the National Retail Federation's Big Show convention that the traditional enclosed mall was a dinosaur and consumers were demanding alternatives.
"No one is challenging my comments," he said in a recent interview with California Apparel News. "There has not been a mall built in the U.S. since 2006. If you have not built a product for the last eight years, there is no demand for the product. Look at all the major [real estate investment trusts]. They're trying to sell class B and C malls, and no one is buying. They need to reinvent themselves."
However, Caruso has been bullish on the future of bricks-and-mortar stores. To be successful, they need to be placed in the right forum. "There is a gigantic shift in how people shop. As mall traffic continues to decline, the popularity of shopping streets continues to increase. People want to shop more local, closer to home. There is a resurgence of neighborhoods," he said.
There is wide agreement among retail experts that the traditional mall is in store for big changes. Marshal Cohen, chief retail analyst of prominent market research firm The NPD Group, said malls continue to serve a purpose because they provide places to showcase, socialize and entertain. "The mall as we know it will change and change dramatically," he said. Consumers are increasingly demanding unique experiences and products, and they more often get it on retail streets such as Abbot Kinney Boulevard in Los Angeles.
"You can't keep doing cookie-cutter retail," Cohen said. "The retail industry has become service providers of product. Grocery stores have become more entertaining than retail stores."
Retail centers will also have to develop new uses, perhaps civic ones, to survive, said Larry Kosmont, president and chief executive office of the Kosmont Companies, which specialize in economic development, real estate and public finance. Azalea, a new retail center in South Gate, a blue-collar city in south Los Angeles County, will include big-box retailers such as Ross Dress for Less and Wal-Mart, but it also will have civic spaces. Specifically, 1.5 acres of the mall will be devoted to public uses. It will be a space where the mayor can make a speech and the high school football team can hold a rally. The city of South Gate also made a deal with the retail center's developer, Primestor, to offer jobs and apprenticeships to city residents, said Kosmont, who worked on the deal to develop Azalea.
What the people want
Caruso has given no indication as to what kind of retailers will eventually line his developments in Pacific Palisades and Brentwood. However, he wants residents of the neighborhoods he develops to give him ideas on what sort of retail they want. In late February, he presided over a lengthy town-hall meeting in Pacific Palisades, where residents discussed various ideas for retailers, including a Trader Joe's specialty grocery store. He intends to take seriously ideas from any quarter. In December, elementary schoolchildren populated a demonstration to bring an ice cream store to the Palisades after the Baskin-Robbins ice cream shop shuttered. "We're going to bring an ice cream store back on the street," he promised.
Palisades residents also will get ready for what Caruso described as a "holistic redevelopment of the street," which includes initiatives such as widening sidewalks.
Booming business
In the next five years, Caruso Affiliated aspires to double its size. Described on its website (www.carusoaffiliated.com) as "one of the largest, privately held real estate companies," the company contends that it enjoyed a year-over-year growth rate of 19 percent a year from 1996 to 2011.
Another major focus of the company will be to continue to develop luxury residences such as 8500 Burton Way in Los Angeles. The space offers such amenities as a concierge service that can stock tenants' refrigerators and personal rooftop pools. Rents range from $4,500 per month to three-bedroom penthouses with a price tag of $40,000 each month, according to a California Home & Design article, which was posted on the website for 8500 Burton Way.
However, Caruso maintained that retail will continue to be a significant focus of his business. The company also has served as manager for retail centers such as Paseo Nuevo in Santa Barbara, Calif., and The Linq, but management will not be the focus of his company.
In a unique arrangement, Caruso Affiliated also owns the former Nordstrom space at the Glendale Galleria retail center, an enclosed mall that is owned by General Growth Properties. After GGP emerged from a bankruptcy, Caruso acquired the space from Nordstrom in 2011 and moved the store to the Americana. It opened in 2013. Caruso said that he is aiming to announce a new tenant for the former Nordstrom space, probably in June. "It's going to stay retail," he said.