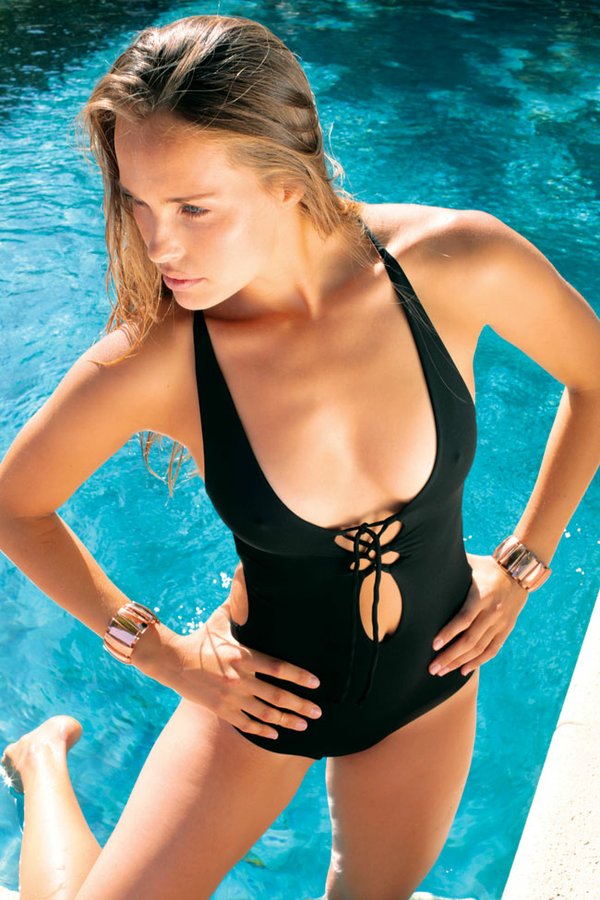 LE SWIM
Sophisticated Swim to Social Hour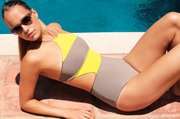 Le Swim is in its sophomore season offering sophisticated swimsuits and après swimwear across the globe.
"I am inspired by the glamour of the late 1960s and early 1970s Mediterranean lifestyle, particularly those iconic shots that capture how fashion can set a mood," said Adriana Caras, founder and designer of Le Swim. "The perfect wardrobe is the ultimate mood setter because it can make a woman feel gorgeous and put her in that state of mind."
The line incorporates details such as bandaging, cutouts and convertible necklines. Most of the suits are reversible with seamless construction using thin elastic around the edges, which holds the suit in place without digging into the skin.
"With my coverups, I always design them with the notion of creating fashion-minded styles that can easily be worn from the pool or beach to dinner or social hour," Caras said.
Each Resort season, the designer collaborates with an artist to design a print for the collection. For Resort '15's "London Eye" print, Caras worked with Los Angeles–based photographer Paul Robinson. The image of the London skyline is from Robinson's series of photographs taken in cities around the world.
"An up-close look at what appears to be an abstract graphic pattern reveals images of the London Eye shrunken down to minuscule scale for a print that is more than what meets the eye," Caras said.
Le Swim manufactures all its swimwear in Italy from Italian textiles.The matte crepe silk and cotton après swim collection is made in India.
Le Swim is sold around the world, including Canyon Beach Wear locations; Elizabeth & Prince in Palm Desert, Calif.; Waterlilies Swimwear in San Francisco; Caesars Palace in Las Vegas; and online retailer Maison du Maillot, which is opening pop-up shops in Abu Dhabi and Dubai this fall.
Swimwear wholesale prices, including separates and one-pieces, range from $45 to $115. Après swim cotton pieces wholesale for an average of $120, and silk pieces average $160 wholesale.
For more information, visit www.leswim.it.