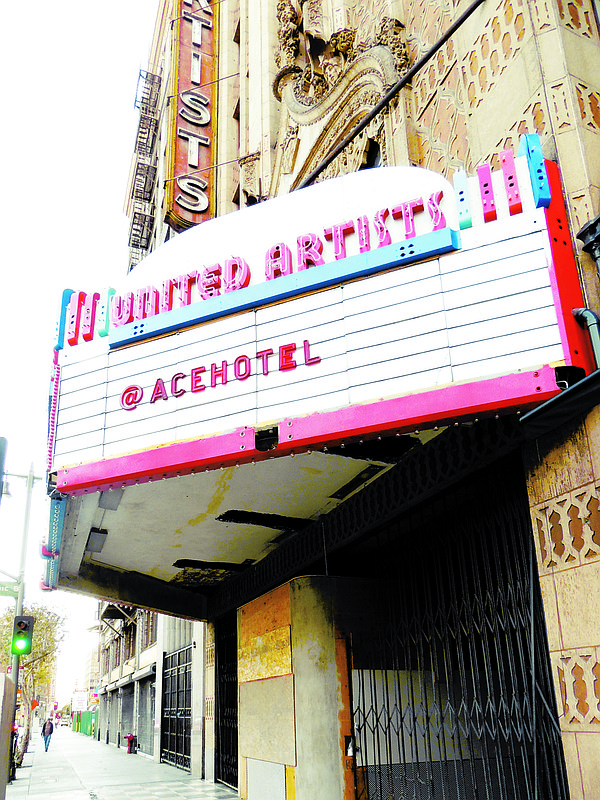 RETAIL
2014 Newsmakers: Ace Moves Into Fashion District
The Ace Hotel was one of the most highly anticipated projects to open in the Los Angeles Fashion District.
The boutique hotel with a fervent cult following made its big debut in January 2014 at 929 S. Broadway, a block away from the California Market Center. Since then it has hosted big rock concerts at its Southern Gothic–style, 1920s-era theater and was the site of fashion pop-up shops and the center of a chi-chi cocktail scene in downtown Los Angeles. But has it lived up to the hype of attracting well-off hipsters to shop in the fashion district?
For Julia Blake, the owner of the Pale Violet contemporary women's boutique, located at 650 S. Spring St. in downtown Los Angeles, the answer is yes. However, the hotel has not brought a major wave of shoppers to downtown retailers—at least not yet, Blake said.
"Is it equal to people who live in downtown? No. But it is substantial," she said of the Ace Hotel guests who have shopped at Pale Violet. The boutique is located about a 10-minute walk from the Ace.
The cachet of the Ace has also attracted high-marquee boutiques to the neighborhood. Over the past 14 months, fashion stores Acne Studio and Oak NYC have moved into the area. Beauty company Aesop also opened a store, across the street from Acne. French fashion brand A.P.C. is scheduled to open a store a short walk from the Ace.
For Brigham Yen, a real estate expert for Miren Co., a boutique real estate firm headquartered in downtown Los Angeles' Little Tokyo neighborhood, and publisher and writer of the blog DTLA Rising with Brigham Yen, the Ace was a significant anchor needed to jump start the revitalization on district thoroughfare Broadway.
"Their role is to plant the seed, to start the rippling effect. They created an environment that sets the precedent for others to follow," Yen said. "They add another layer of sophisticated retail in downtown that you'd expect to see on the Westside."
Yen forecasts that eventually downtown Los Angeles' Broadway could become a high-end shopping district.
Also around the fashion district, there's interest in the Broadway Trade Center, a historic building located at 830 S. Hill St., a short walk from the Ace. New York's Waterbridge Capital acquired the building this year for an undisclosed amount. Rumors are flying at blogs covering Apple that the much vaunted computer and lifestyle company will open a flagship store in the building.