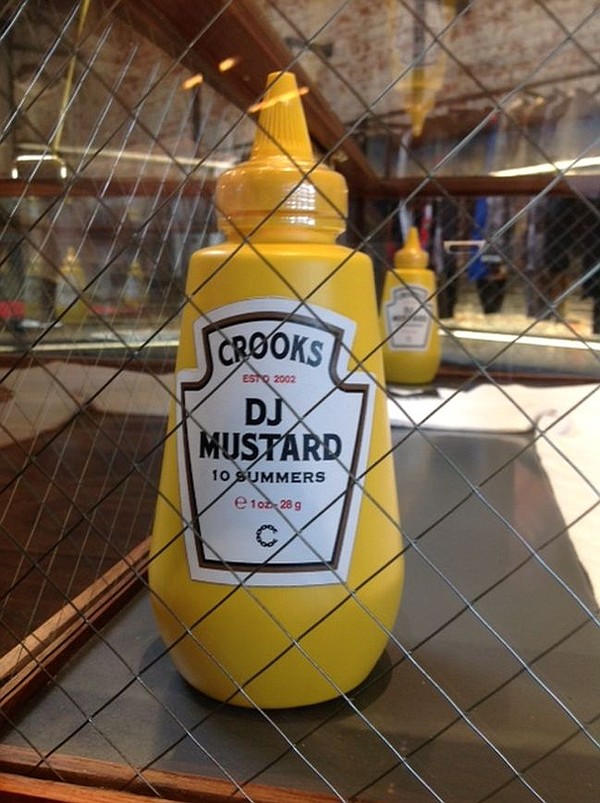 DJ Mustard X Crooks & Castles
On the heels of performing at the Karl Kani 25th anniversary party on Dec. 13, DJ Mustard dropped by Crooks & Castles' Fairfax Avenue flagship in Los Angeles Dec. 21, to celebrate his album Ten Summers. In turn, the Crooks celebrated the DJ Mustard's music with caps, T-shirts, and mustard containers bearing the DJs name. Yow!
And here's a moment of Crooks' Zen. If you thought the Crooks were all about noise and sly commentaries about the street, check out their shirts for the ladies, called Hibiscus. Seems downright meditative.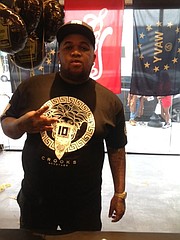 RELATED STORIES