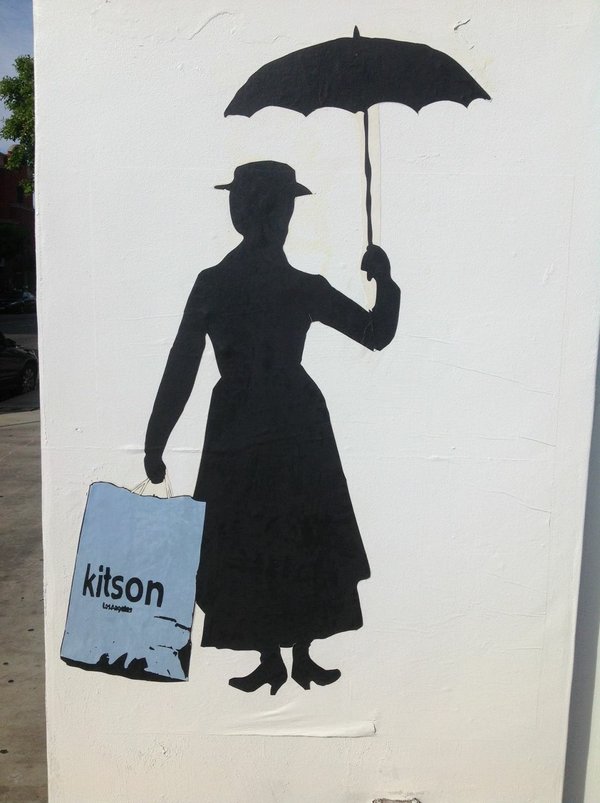 Street Art Mary Poppins Shops at Kitson
Street art is about satire and protest. But what do you do if a street artist enigmatically supports a brand?
Last week, a Banksy-like image of Mary Poppins flying with her umbrella appeared on a wall at the 76 gas station on the corner of Robertson Boulevard and West Third Street in Los Angeles. The prim, but magical nanny of film and literature makes no statement, but she is carrying a blue Kitson bag.
Courtney Saavedra of Kitson said the retailer did not pay for the image, and it came as a total surprise, albeit one that tasted as good as a teaspoon of sugar. Kitson wanted to support by purchasing a reproduction of the image, but Tea Cake, the artist said to create the image, has not replied to Kitson's entreaties. Mary may have upbraided the lack of a reply with a spirited 'Bobs your uncle!' She definitely would have had a statement.