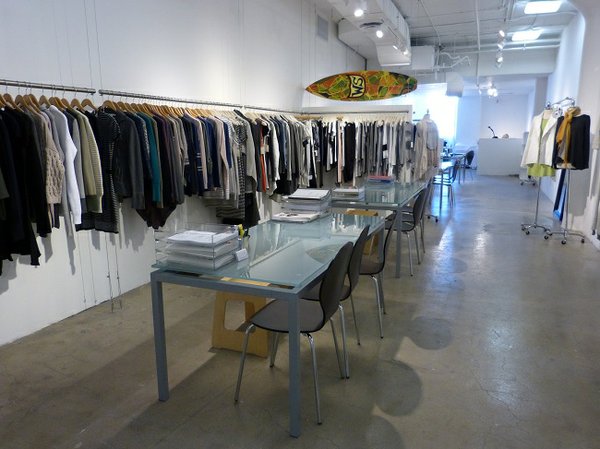 SHOWROOM PROFILE
Core Showroom
Core Showroom
Cooper Design Space, Suite 1014
(213) 893-6995
Nestled on the 10th floor of the Cooper Design Space, Core Showroom is stepping out on its own, moving to suite 1014 after sharing space in suite 1008 for a few years, said Jillian Kirk, Core's owner.
"After 23 years in The New Mart, we decided to move over to Cooper and ended up sharing a fabulous space with Sydney Evan [jewelry showroom]. We parted ways end of '13, and Core is excited to have its own home again." Kirk said, giving some history of her business.
Core currently represents two clients, Autumn Cashmere and Trouble at the Mill, which is designed by Stacey Tanham. Trouble at the Mill is a Los Angeles–area casual collection with a dressy edge. Its wholesale price points range from $39 to $180. Some of its looks include T-shirts with screen prints, jackets, dresses and jeans featuring prints such as Jackson Pollock–style paint splatter.
Autumn Cashmere is a New York–headquartered line that has been in business for more than two decades. It offers cotton and cashmere clothes, with wholesale price points ranging from $120 to $300. The Spring 2014 looks for the contemporary cashmere collection features stylish dresses, cardigan sweaters, and pullover sweaters featuring graphics such as the slogan "Peace, Love & Rock" and the U.K. flag.