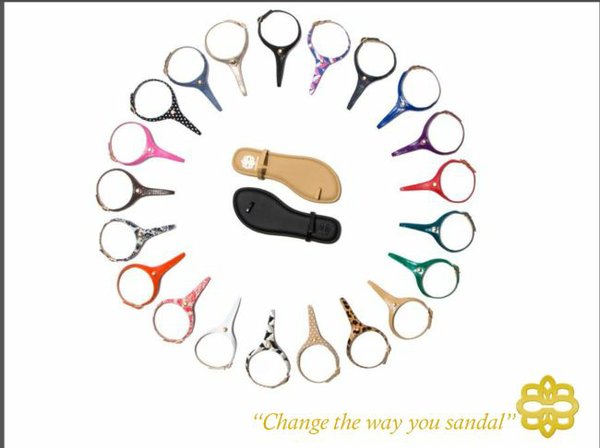 Cambiami Says Change Me
Summer's here, and it's time to treat sandals like accessories, it could be the style inspiration of Diane Licht, founder of footwear line Cambiami. It translates as "Change Me" in Italian, and is headquartered in Manhattan Beach, the coastal enclave where players for the Lakers, Clippers, Kings, Dodgers and Galaxy, are you getting tired of all this pro sports fabulousness?, live.
Licht thought sandals should match and coordinate with any outfit. The Cambiami solution? Swap the sandal's straps, and attach them to sandal soles. Cambiami's first collection was recently introduced with 24 different strap colors, materials and platforms.