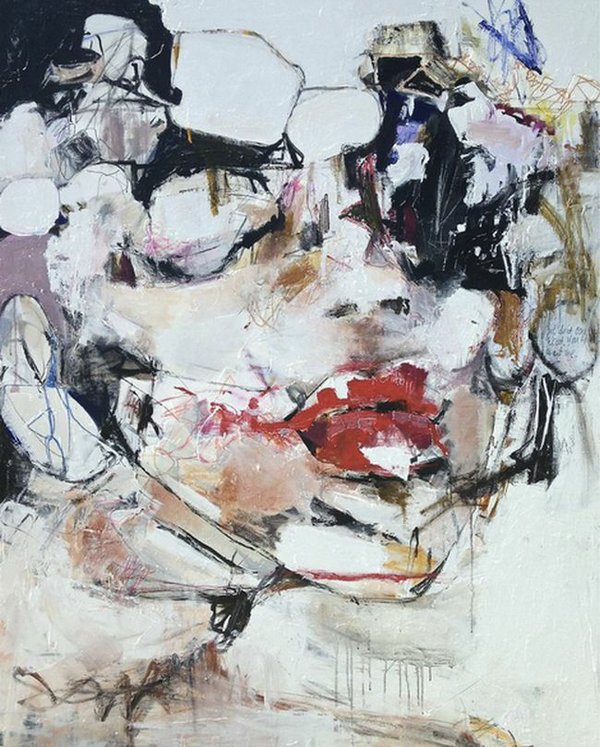 The Cooper's Eternal Sunshine of the Contemporary Mind
During the World Cup, Cooper Design Space screened the soccer event's highly anticipated games in its lobby, now it's back to art.
The Cooper lobby, which has been dubbed the Gateway Gallery, frequently exhibits photography and paintings. On July 10, there was a debut for art show "Timely Disorder," which featured paintings by artist Jess Black, and was presented by SAGE Projects. A blurb for the show noted that Black's paintings would examine " tendencies toward divided attention of the contemporary mind." Perfect for a market filled with multi-taskers.
Most of the art featured acrylic paint on stretched canvas. Black said that he painted the art for the gallery show this year. The show will run through August 14.