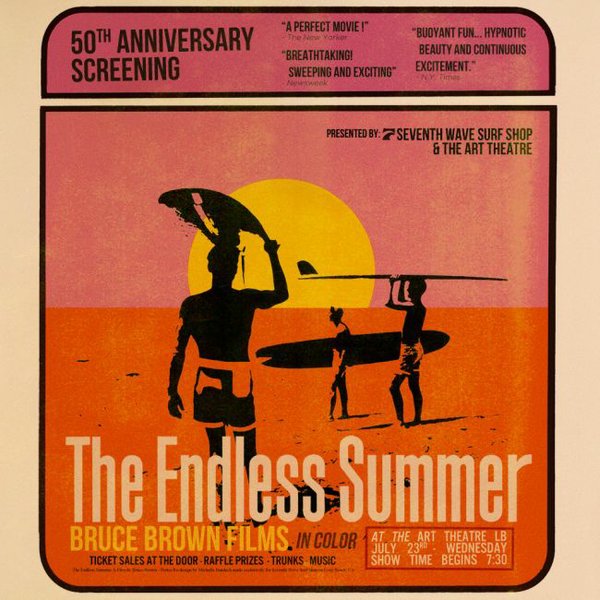 No Surf? Here's Seventh Wave & Endless Summer!
There are no waves to surf in Long Beach. But there is the Seventh Wave Surf Shop in the port city, and there is the Art Theatre, one of the last cinemas for independent movies in L.A. County.
It's just enough for a screening of the Endless Summer, the surfing movie that made one of the first big splashes and put real surf culture (it's not Gidget , friends) on the world's radar screens.
Seventh Wave will sponsor a screening of Endless Summer for the surf flick's 50th anniversary. It takes place at the Art Theatre on July 23. Yow!