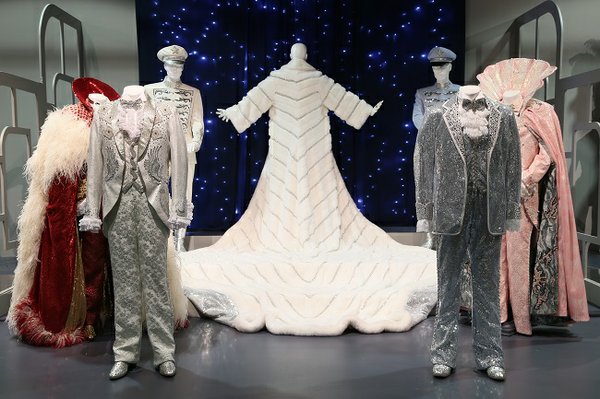 COSTUME DESIGN
Fashioning TV's Looks
"American Horror Story: Coven" and "Downton Abbey" are both nominated this year for Emmy Awards for Outstanding Costumes and you can see the designs—as well as more than 100 costumes designed for more than 20 television series, movies and mini-series including "Breaking Bad," Orange Is the New Black," "Portlandia," "Sleepy Hollow," "The Sound of Music Live!" and "The Trip to Bountiful"—at the FIDM Museum & Galleries at the Fashion Institute of Design & Merchandising in downtown Los Angeles.
The museum recently opened its eighth annual "Outstanding Art of Television Costume Design" exhibition, guest curated and organized by Costume Designer, Mary Rose, former President of the Costume Designers Guild, and presently with the Television Academy.
The exhibition is free to the public and runs through Sept. 20. The museum is located at 919 S. Grand Ave. and museum hours 10 a.m. – 5 p.m., Tuesday through Saturday. There are docent-led group tours available by appointment, as well as quick tours on Wednesdays and Saturdays. For information about , contact Kevin Jones at kjones@fidmmuseum.org. For information about the quick tours, email info@fidmmuseumshop.com.
The 2014 Emmys for Outstanding Costumes will be announced at the 2014 Creative Arts Emmy Awards on Aug 16 in Los Angeles. NBC will broadcast the 66th Emmy Awards live on Aug. 25 from the Nokia Theatre at L.A. Live.