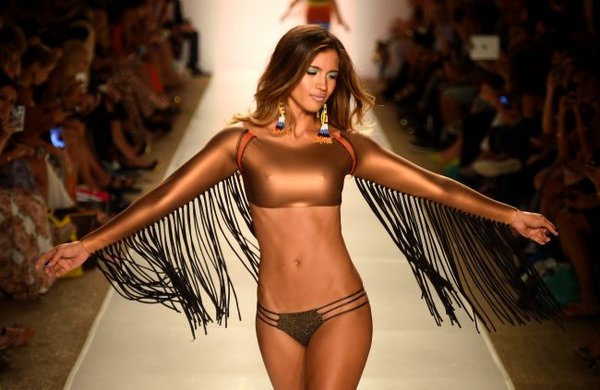 Indah at Mercedes-Benz Fashion Week
Call Indah a multi-cultural flirt.
At Mercedes-Benz Fashion Week Swim, the brand with offices in Los Angeles and Bali debuted Jambo Zuri, which means "Hello Beautiful" in Swahili, said Libby De Santis, Indah's head designer and owner.
The 59-look show on July 21 featured cover-ups, swimwear with macramé and knit work, and even fringes that would fit on a mountain man's buckskin jacket.