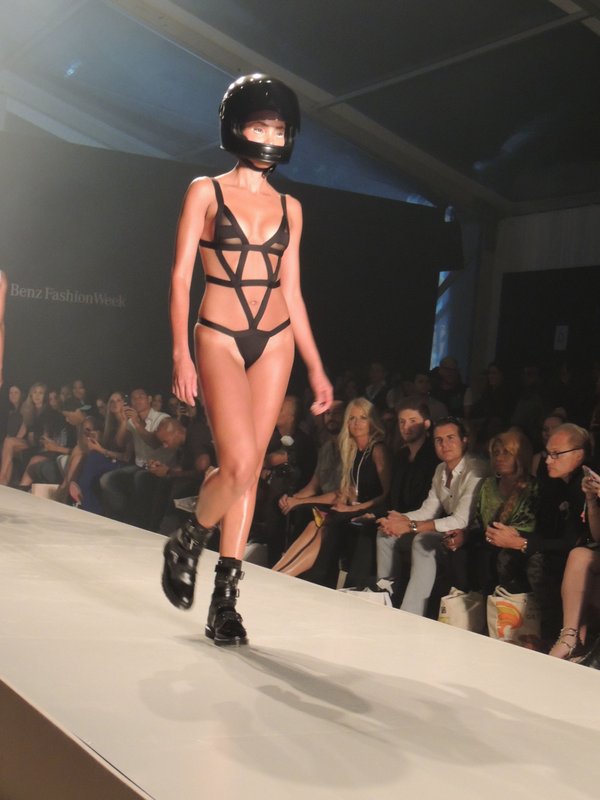 Minimale Animale at Mercedes Benz Fashion Week Swim
For Minimale Animale, Mercedes Benz Fashion Week Swim was all about risk.
"People want to see colors for spring," said Cassandra Kellogg, Minimale Animale's designer. "We took a risk. We didn't use color."
It wasn't the only risk. Minimale Animale's 29 look show at MBFW Swim July 21 in Miami seemed like it was working out the inner bad girl from the fashion week's sunny swimwear set. Inspirations for the collection were motorcycles and dominatrixes, not bling encrusted swimming pools and mermaids.
Minimale Animale's models wore motorcycle helmets. Some suits had a bondage look. Others featured high cut briefs. All featured monochrome colors of black, silver and of course a little gold. For the coup de grace, the soundtrack to the fashion show played gritty, metal band Black Sabbath not just once, but twice. It's the only time in my decade of reporting for California Apparel News where Sabbath was on the fashion show soundtrack. Vive le difference!