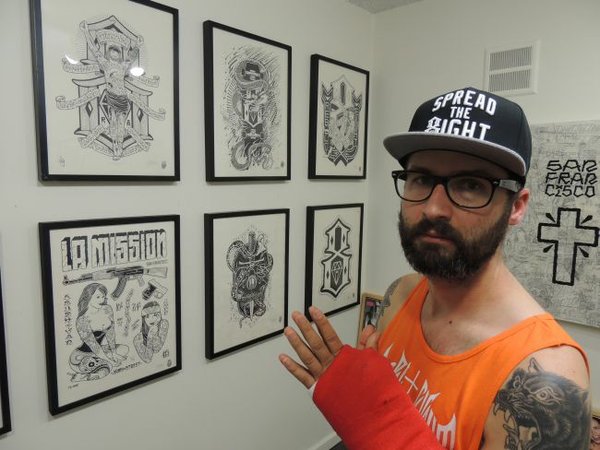 Rebel 8: Pop-up at the Edge of Town
Streetwear brand Rebel 8 produced pop-up shops in Taipei and Sydney this year, and in June the brand opened a shop at its Los Angeles-headquarters. But for some people, it might be as tough to get there as skateboarding down a set of concrete steps.
It's located at a desolate looking edge of downtown Los Angeles' Fashion District at 1729 Wall St., in a warehouse next to a dark freeway underpass. It's quite a different scene from the urbane digs of new downtown Los Angeles boutiques such as Acne Studio and Tanner Goods. The Rebel 8 president and chief executive officer, who only goes by the name Joshy D, said that the gritty location has not gotten in the way of good sales though. "We have such a die-hard following that we're good," he said.
The shop, which is open on Saturdays from noon-to-5PM seemed busy on a recent tour of Rebel 8's 17,000-square-foot warehouse. Rebel 8 moved in 2013 to the warehouse that formerly housed streetwear brand The Hundreds.
Joshy D thought that people coming to the isolated pop-up shop was another example of his brand's guerilla appeal. In 2003, he started the brand with $500 in San Francisco. By selling clothes bearing the work of street artist Mike Giant, the company grew, and currently employs more than 12 people. It designs and sells caps, outerwear, T-shirts, bottoms, basically everything but shoes to retailers such as Zumiez and core skate shops.