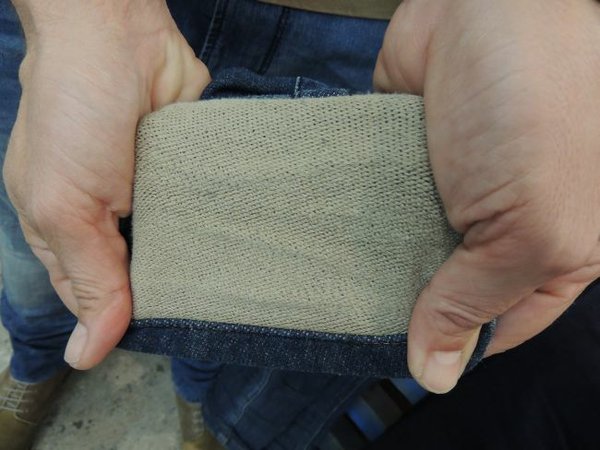 Save This Dance!: Diesel's Jogg Jeans
In 1982, Prince protégé Morris Day of The Time sang "And honey, you know you can't dance with them tight jeans on." Decades later, the Diesel jeans label hopes to finally provide an answer to The Time. Diesel wants to prove that you can dance in jeans.
The Italian headquartered label is mounting a campaign for its Jogg Jeans, a pant for men and women that looks like distressed premium denim on the outside, but feels like soft jersey material on the interior. "It was developed for people who travel a lot," said Gianni Zoppelletto, West Coast sales for Diesel. But Diesel also wanted to prove that people could bust a move in Jogg.
So, at a June 12 party at the courtyard by the Kitson Men store on Robertson Boulevard in L.A., dancers wearing the jeans choreographed steps around the courtyard. A stripper pole was set up for the party, but the dancers actually kept their Jogg Jeans on. Thank the denim gods!
Kitson has embraced the Diesel line and offers one of the largest selections of Jogg Jeans, Zoppelletto said.