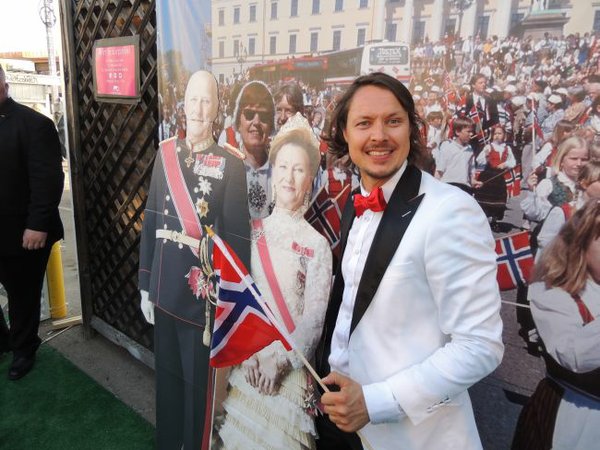 Moods of Norway Says Let's Party Norwegian Style
There's Fourth of July, Cinco de Mayo and if you are Norwegian, there's Constitution Day. But on May 17, Norway's national day was special, it was the 200th anniversary of the Scandinavian country's constitution. Sounds like another way of saying 'Let's Party,' right?
The Moods of Norway International brand threw a shindig on the 17th at its flagship store on 7964 Melrose Ave. in Los Angeles. Honest-to-goodness Norwegian Stefan Dahlkvist, co-founder of Moods, hosted the party for 300 of his best friends where they dined on Norwegian waffles and threw back some Moscow Mules, which, er, are not a Norwegian drink. Happy birthday Norway!