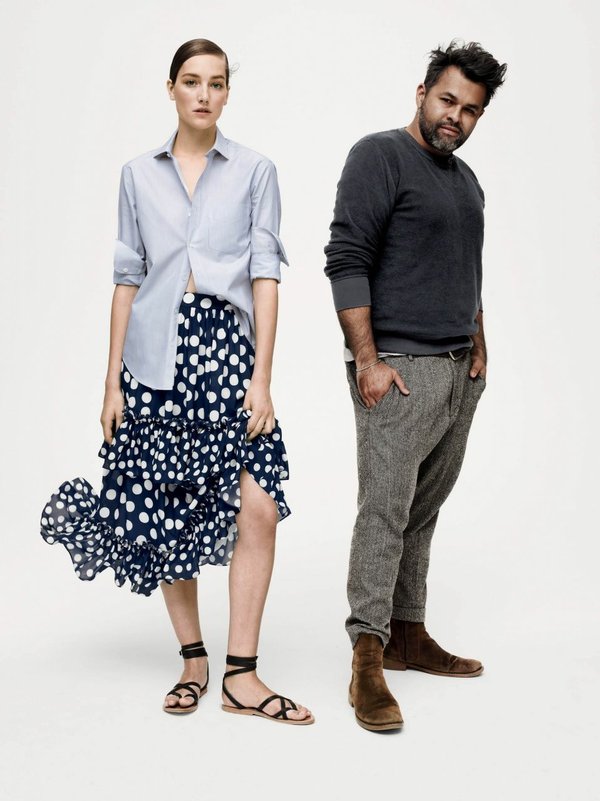 Juan Carlos Obando's Big Collab
The styles of Los Angeles' Juan Carlos Obando are showing up all over the place.
Songbird Kylie Minogue wore one of his gowns at Cannes Film Festival recently, and last week, his collaboration with the J.Crew /The Council of Fashion Designers of America and Vogue Fashion Fund took a bow.
Obando was a runner-up to the CFDA/Vogue Fashion Fund's awards in 2013, but his J. Crew capsule collection were released this year with the 2013 CFDA/Vogue Fashion Fund winners Public School and runner-up Marc Alary. Obando's capsule collection reportedly made use of some of the themes of his celebrated evening wear.