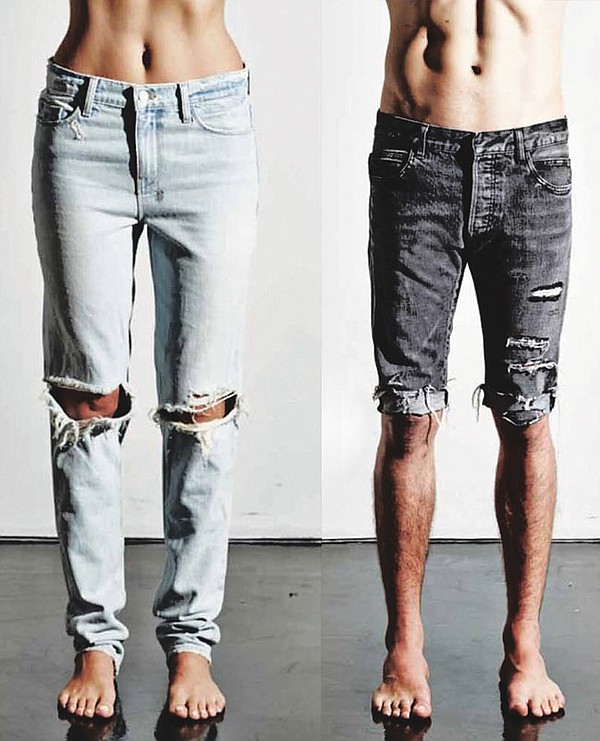 KSUBI
Aussie Brand Makes Comeback With L.A. Knowhow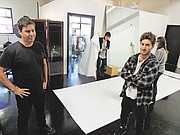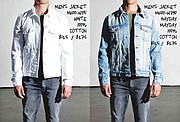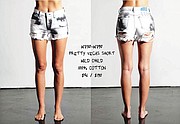 Ksubi is preparing for an LA comeback.
The Australian denim brand made a splash when it was introduced in 1999 and soon developed a reputation as an enfant terrible brand with the founders living a rock 'n' roll lifestyle, showing the brand at London Fashion Week in September 2007 and retailing at celebrated shops across the globe. But the show nearly stopped in 2013 when the brand got tangled up in financial trouble and went into voluntary receivership. (In a receivership, a third party will take control of a company's assets to administer on behalf of creditors.)
But the brand found its second act in Los Angeles. Ksubi's parent company, Bleach Group USA Holdings, which also owns Australian brand Insight, restructured in 2013. It received backing from private investment firm Breakwater Investment Management LLC, based in Los Angeles, for an undisclosed amount and moved its headquarters and production to Los Angeles.
(In April 2013, Breakwater also announced an investment in retailer Planet Blue, which is headquartered in Santa Monica, Calif. The Planet Blue announcement did not specify the amount invested, but a statement from Planet Blue owner Ling Su Chinn called it "a hybrid debt-and-equity arrangement, which allowed Planet Blue to retain greater ownership of the business.)
Michael Moshi, president of Ksubi USA, will oversee production of the Spring 2015 collection, which is scheduled to be on shop floors in February. Moshi is co-founder of the Lauren Moshi brand, which is sold at Revolve Clothing and Bloomingdale's.
Eero Gathers, a veteran of the premium-denim business, will serve as Ksubi's design director. He previously designed for brands such as 7 For All Mankind and Genetic Denim. Staffers from the first generation of Ksubi—women's designer Apples Ryan Owens-Russo and Purdom Thomas, director of sales and merchandising—are also working with the newly relaunched Ksubi, which is headquartered in Commerce, Calif., nine miles from downtown Los Angeles.
Moshi believes an American-produced Ksubi would stay true to the brand's unconventional roots but would be supported by more solid manufacturing and distribution operations.
"Ksubi will stay true to Ksubi, but it will be more advanced," Moshi said.
Ksubi is making its re-entry into U.S. denim at a good time. The denim market is looking for something with a difference, Gathers said. "The four to five top jeans brands are using the same fabrics and using the same plain pockets. You can't tell one jean from another," he said.
When Ksubi was at its zenith, it sold at American stores such as American Rag CIE, Barneys New York and Fred Segal Man in Santa Monica, Calif., as well as at boutiques such as Traffic and Kin in West Hollywood, Calif. Ksubi always had a presence in the fashion market, but it took a much lower profile when it got tangled up in money problems. Jeff Shafer, a veteran of the denim business and founder and chief executive officer of Washington state–headquartered lines Agave and Bluer Denim, said that comebacks are not necessarily guaranteed.
"Whether or not it will be able to make a comeback has to do with why it left," Shafer said of denim lines. "If the demand is still there and it can regain confidence from retail buyers then it should do fine. If it left due to lack of demand or operational issues that left a bad taste in the mouth of buyers, then who knows?"
When it hits shop floors, it will revive silhouettes that made the brand a critical favorite. There will be the super-skinny "Van Winkle" silhouette and the "Chitch," a tapered skinny jean with a slanted belt loop. All the jeans will feature embroidered crosses on the back of the waistband and behind the knee. Also, just like the original Ksubi, the Los Angeles–manufactured Ksubi will feature W-shaped bar tacks that reinforce stress points in the jeans.
Gathers plans on bringing back some of Ksubi's classic T-shirts in the upcoming line, as well as jeans jackets with some rock 'n' roll–looking graphics inside the coats, but the plan is to keep it focused on denim pants.
Wholesale price points will range from $89 to $110 for women's jeans and $90 to $125 for men's jeans. Gathers said that he hopes to place the line in better department stores and will be taking a bow at American Rag, Fred Segal, Ron Herman and Oak in 2015.
Denim, a multi-billion-dollar category, is in relative doldrums. After a period of steady sales increases from 2010 to 2013, the category took a slight decline in the past year. American denim sales were $15.6 billion during the 12 months from October 2013 to September 2014. It was a decline of 8 percent compared with denim sales from October 2012 to September 2013, according to market-research company The NPD Group.
Jeans may have had a tougher time in the market recently because of competition from active clothing lines, Gathers said, adding that denim and premium denim are part of everyone's wardrobe. Plus, the Spring 2015 runways in New York, London and Paris included plenty of denim, much of it in new silhouettes such as the mini-flare.
"Denim is something of a staple. It is not a trend," he said. With such widespread acceptance comes expectations, he said, and he has his point of view of what denim should be. "It has to be something slightly different," he said. "Denim has to be slightly rebellious."