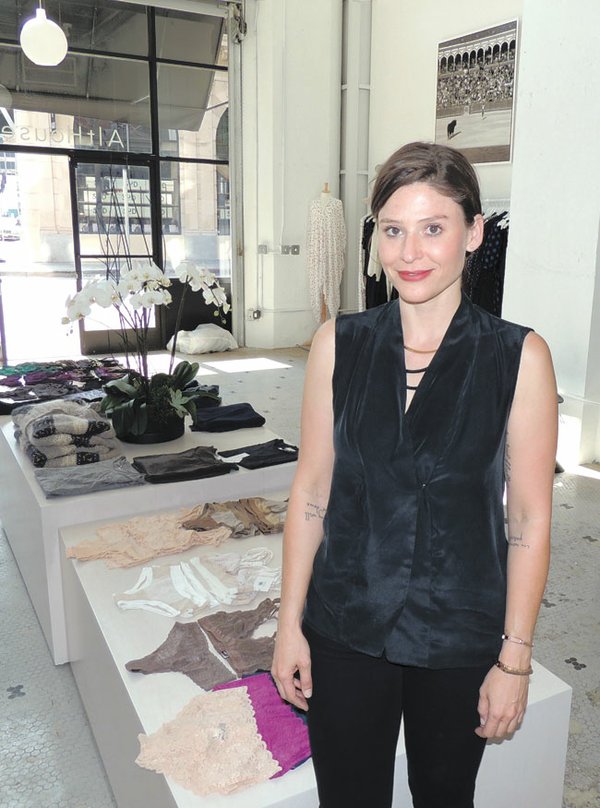 ALTHOUSE
DTLA Boutique Takes a Bow
After working as a senior buyer at American Rag, a head designer at Joe's Jeans and a director of merchandising at Planet Blue, the next step for Jennifer Althouse was to open a high-end, multi-brand women's boutique in downtown Los Angeles.
On Oct. 13, she produced a grand opening for AltHouse, located at 761 S. Main St., adjacent to the new boutique for Los Angeles–headquartered designer label Skingraft and across the street from Terroni, a popular restaurant patronized by many fashion-industry people.
While branded stores for Acne Studio and Oak NYC made waves by opening locations in downtown Los Angeles in the past 12 months, Althouse believes that the neighborhood has yet to emerge as a retail destination. "People will start coming in six months to a year," she forecasted.
Althouse hopes to offer a real alternative. It is a high-end boutique for women aged 25 and up. Brands sold include Grey Ant, J Brand and Rachel Comey as well as her own Alt brand, which is sold exclusively at her boutique and her ecommerce site (www.shopalthouse.com).
The Alt brand offers a high-waisted skinny jean and mid-rise jean, which retail for $235, and a clean leather jacket, which retails for $750. Althouse said her brand's jacket and jeans aim for a classic style, not a trendy look.
"I don't want a customer coming in and saying this looks too 'old' for me or this looks too 'young' for me," she said.
The boutique once served as storage space for a furniture store. She completely refurbished the 1,650-square-foot store, which has the feel of an urban loft. It has 20-foot-high ceilings, flooring with tiles that were installed in the 1920s, and black-and-white portrait photographs of country-music stars.
Althouse hopes to eventually open more store locations, perhaps after 2½ to 5 years in business.